HALLANDALE BEACH, Fla. - Many submerged streets were washed over by the remnant rains of Tropical Storm Andrea, causing dozens of drivers to become stranded.
Southeastern Broward and northeastern Miami-Dade Counties were under a flash flood warning until 9:30 p.m. Friday.
WATCH: Drivers stranded in Aventura after storm
Elizabeth Hacker was sending out an SOS after her convertible couldn't wade through a floodwater Friday afternoon on Three Islands Boulevard in Hallandale Beach.
The convertible started taking on water as Local 10 photographer Jason Weitzman and Local 10's Baron James were driving by.
"We're in trouble dude," said Weitzman.
"We're trying to get over their now," said James.
James' iPad camera captured the submerged car right after the Hacker family made it safely to higher ground.
"My kids had to jump out of it," said Hacker. "It didn't really look that deep, but then it was there, and we all jumped out."
Dozens of other cars and other drivers, some brought to tears, were caught up in waves of distress, stalled, stranded and trying to get from point A to point B over many submerged streets.
One woman was trying to get to work and got stuck half way there near 167th St. and NE 16 Ave.
She climbed out of her window and then her dad literally gave her a lift, "She called me very very scared. I'm here to rescue my daughter," said Lucas Padilla as he gave his daughter a piggy back ride out of the mess.
A few blocks to the south residents were trapped inside their homes.  The standing water quickly seeped into this Mary Vancol's house.
She started trying to save her stuff but suddenly the  inconvenience turned into an emergency, "I start to take my computer and my stuff to put onto the bed and I said no, let me save my kids."
WATCH: Floodwaters force families out of homes in Miami
One man, wearing a Broward Sheriff Fire Rescue T-Shirt, helped an elderly woman whose car got stuck on Sheridan Street, just east of U.S. 1 in Hollywood.
All the while, the rain just kept pouring in South Florida.
"I was born and raised in Miami, and I haven't seen anything like this in ages," said one South Floridian. "It's crazy."
It rained so much it caused area intracoastal waters to rise, in one case, ripping right through sections of a sea wall just northeast of Hallandale Beach Boulevard.
The City of Hallandale Beach activated a Code Red alert, sending out an emergency message urging residents to stay in their homes and avoid driving.
This message comes after many drivers continued to take their chances on flooded streets, relying on first responders and city dispatched tow trucks for help.
Good Samaritans, like Werlei Zimmerer and his buddy, helped several cars and drivers to safe drier land.
"I realized all the people, they really need help," said Zimmerer.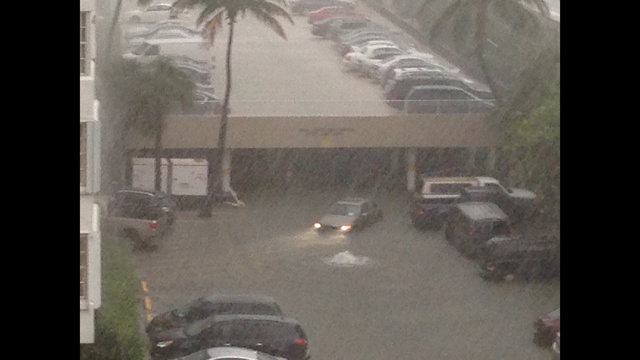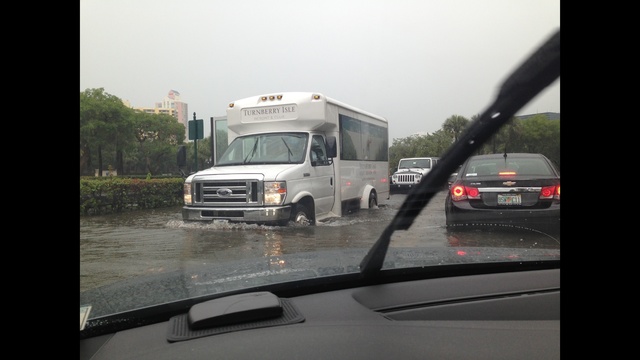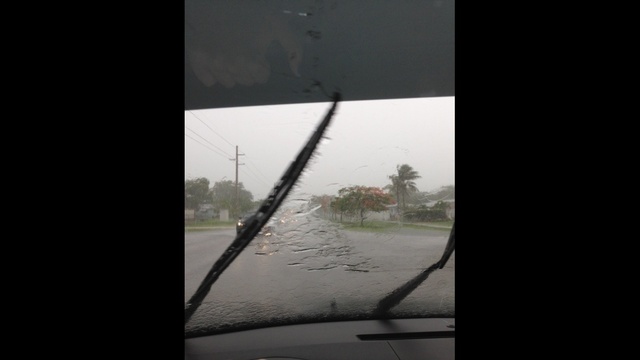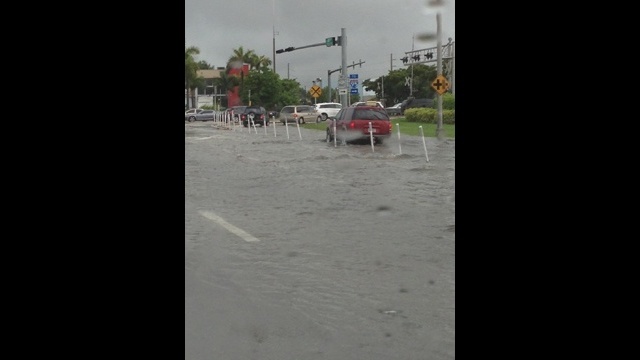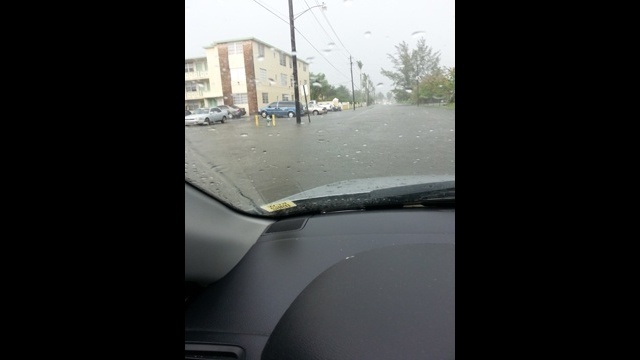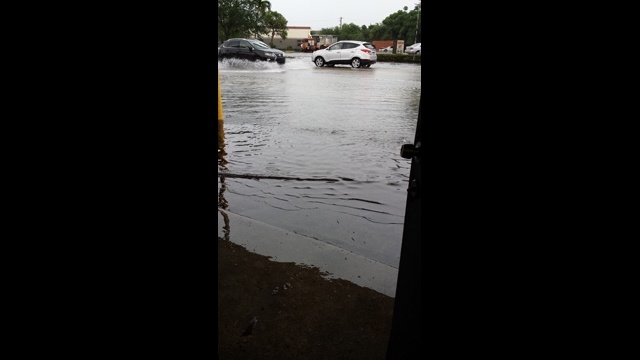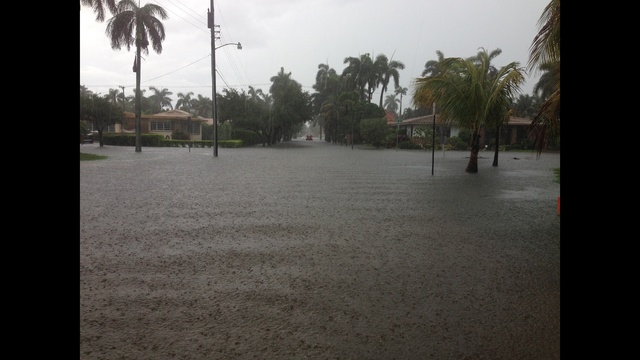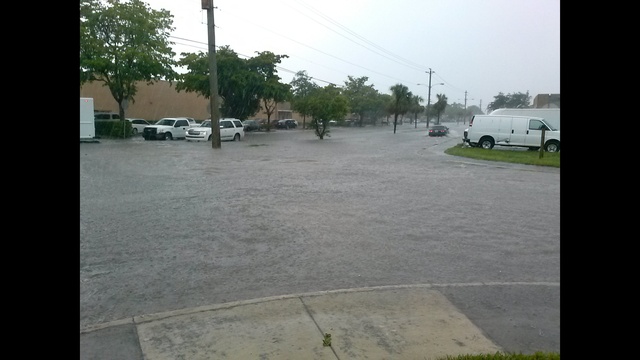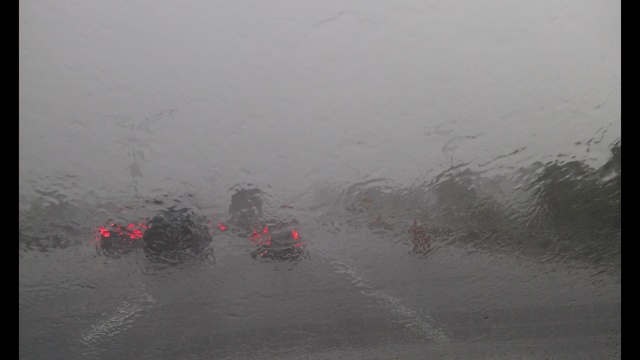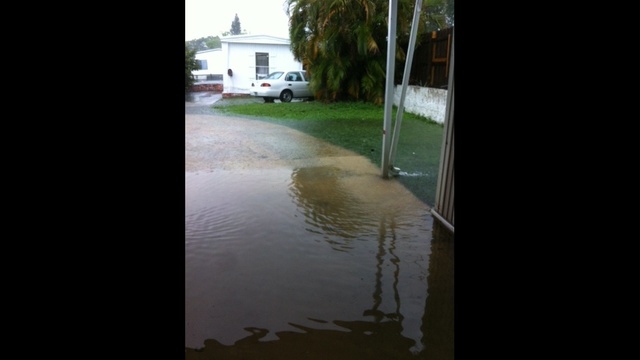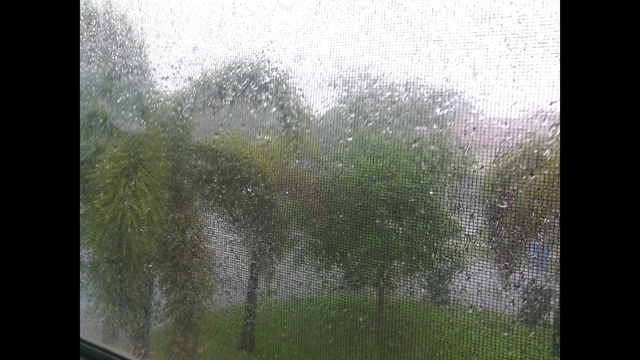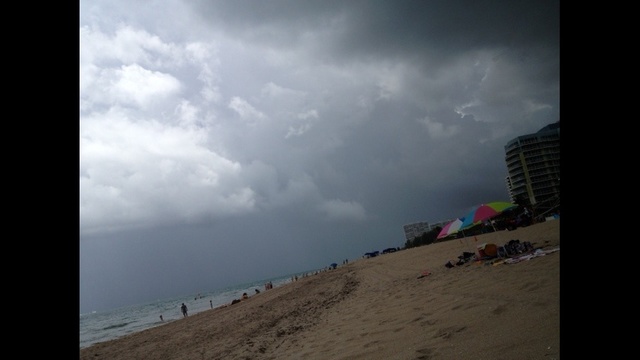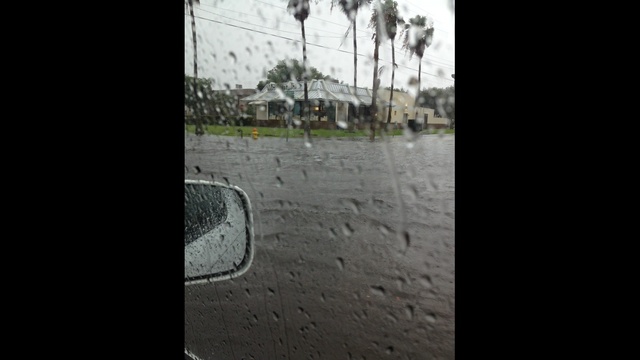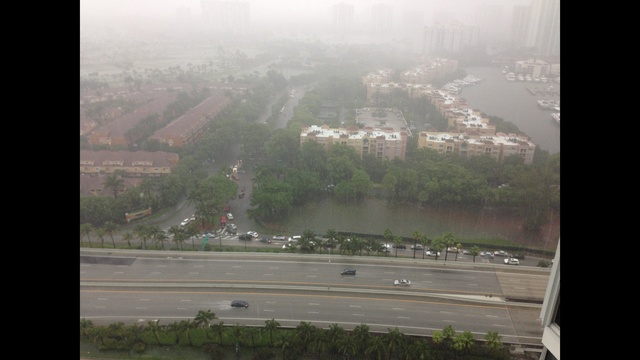 LINK: Severe weather | Radar | Local10.com Hurricane Headquarters
Copyright 2013 by Local10.com. All rights reserved. This material may not be published, broadcast, rewritten or redistributed.