MIAMI - The 19-year-old pitch invader bonded out of jail Thursday after he was charged with running onto the field at Sun Life Stadium to hug Real Madrid star Cristiano Ronaldo.
Police charged Ronald Gjoka with charged with trespassing and disorderly conduct. In the 67th minute, he ran onto the field, slid up to Ronaldo, and hugged him during the match against Chelsea.
"Honestly, first thing was look straight, find Cristiano and don't look back. Just go," said Gjoka. "I decided to add a little knee slid on it just for a little celebration. I think Ronaldo always does that celebration so I thought that he would find it funny, and he did -- he gave it a little laugh -- but after that, [I] gave him a big hug, told him [you're] one of my biggest idols, always followed you, please -- and I said, 'Please, Ronaldo, don't let the cops take me,' and that's when Ronaldo gave me a very big hug to make sure that the cops wouldn't take me."
Ronaldo said he'd give Gjoka his jersey after the game, according to the 19-year-old, but he never received the jersey.
"I feel incomplete without it. It's one in the world for me," he added.
21385584
The Portuguese star received a standing ovation from the 67,000 fans in attendance. He scored two goals in Real Madrid's 3-1 win over Chelsea and was named man of the match.
The Miami-Dade Police Department issued a statement Thursday afternoon, saying: "During the International Champions Cup final in Miami's Sun Life Stadium a fan managed to enter the field and approach and hug Soccer Icon Mr. Cristiano Ronaldo. This is an isolated and an unfortunate incident and we apologize to Mr. Ronaldo and the fans. The Miami-Dade Police Department is looking into this matter in order to ensure there are no reoccurring incidents in the future."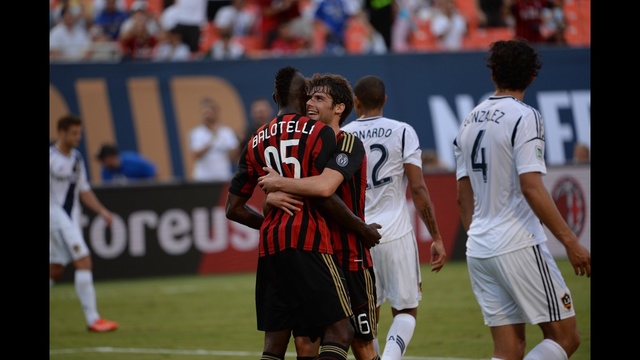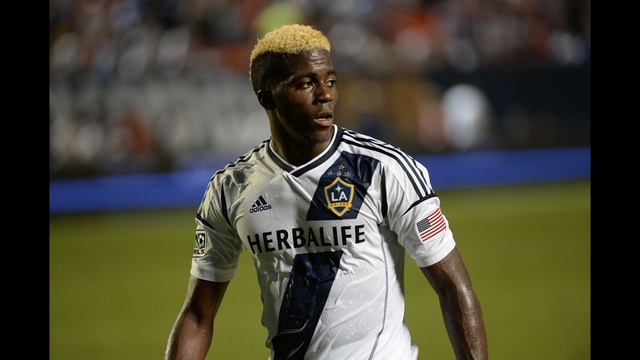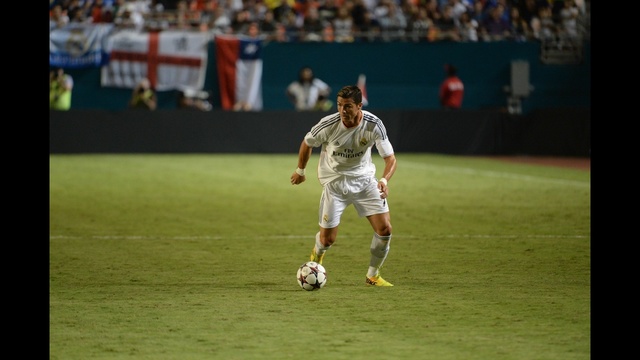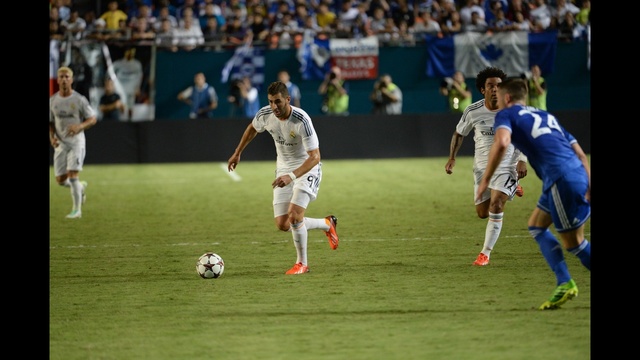 Copyright 2013 by Local10.com. All rights reserved. This material may not be published, broadcast, rewritten or redistributed.