FORT LAUDERDALE, Fla. - The Miss Florida USA pageant has taken over the Parker Playhouse in Fort Lauderdale, and it takes a lot more than hair spray and butt glue to put this show together.
The 70 contestants from all over the Sunshine State have been rehearsing all week, but they've been preparing all year.
"Hard work that we've put into the gym," said Sara Rogers, Miss Jacksonville USA. "Three hours a day at the gym. It's ridiculous but it's worth it."
There are some newcomers to the stage, like Heather Martin, who wanted a shot at the crown before she heads to law school.
"I've always wanted to do this," said Martin, Miss Lake Eola USA. "I power-pursued by education for the longest time until I decided law school is a little bit drab. I really want to dress up and this is the last time I can do it."
And veterans like Kailyn Perez who made it to the top five last year.
"My sense of confidence is even better, and I just feel really relaxed," said Perez, Miss Central Florida USA. "I'm just going with the moment and just enjoying it."
But not everyone is on pins and needles, or heels and Band-Aids, in this case. Our reigning Miss Florida USA, Britanny Oldehoff, is enjoying her last few hours as queen.
"Right now, we're just hanging out, relaxing, taking our time with hair and makeup, and it's just really a good time," said Oldehoff.
Oldehoff remembers her win like it was yesterday and has some wise words for her predecessor.
"Be yourself the entire time. I think that's the most important thing you can do," she said.
The contestants will compete in the preliminary round Friday evening, and the new Miss Florida USA will be crowned Saturday night.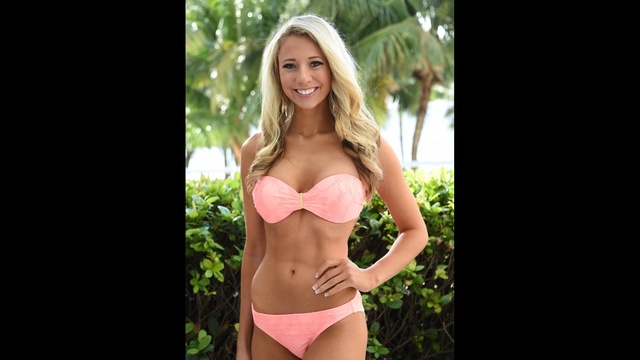 Copyright 2014 by Local10.com. All rights reserved. This material may not be published, broadcast, rewritten or redistributed.