NORTH MIAMI, Fla. - Crews from North Miami's Public Works Department continued working through Saturday to pump the water out of low lying areas, and to make sure the sewer pump stations are working at full capacity.
Officials said the heavy rains that impacted South Florida on Friday caused problems from standing water, stalled cars and fallen trees throughout the area, with the heaviest impact in North Miami-Dade and South Broward counties.
VIDEO: Best SHARE weather videos
"We had several areas in our city that were impacted with an extreme amount of standing water due to the large amount of rainfall in the short period of time yesterday afternoon and evening," said North Miami Public Works Director, Aleem Ghany. "We are working closely with neighboring jurisdictions to ensure the entire sewer system pumps are operating fully and we have used the Vac-Con truck to help speed up the process."
Several cars were stalled throughout the impacted area. City officials said it is recommended that drivers avoid driving through streets with standing water because it is difficult to assess the depth of the water.
LINK: Severe weather | Radar | Local10.com Hurricane Headquarters
Authorities said most of the city of North Miami's area has been cleared. Officials said work was anticipated to be completed by Saturday evening.
If you wanted water front property, you got it, but for all the wrong reasons.
"It's very, very, very bad," said Carmen Reid.
More than two dozen families who live between 12th and 14th Avenue were forced out of their homes in Friday's storms. The rising floodwaters proved dangerous enough for FPL to cut power to the area.
Several streets in northern parts of Miami Dade County, and southern parts of Broward County looked swamps.
"The water is up to here man," said Reid as she pointed to her waist. "It's ridiculous."
One woman was trying to get to work and got stuck half way there near 167th Street and Northeast 16th Avenue. She climbed out of her window and then her dad literally gave her a lift.
"She called me very, very scared. I'm here to rescue my daughter," said Lucas Padilla as he gave his daughter a piggy back ride out of the mess.
A few blocks to the south, residents were trapped inside their homes. The standing water quickly seeped into this Mary Vancol's house.
She started trying to save her stuff but suddenly, the inconvenience turned into an emergency
"I start to take my computer and my stuff to put onto the bed and I said no, let me save my kids," said Vancol.
South Florida is unquestionably soaked, and people who are stuck in the worst of it are afraid of more rain.
WATCH: Floodwaters force families out of homes in Miami
The Red Cross had a team of workers on the ground, ready to help anyone who chose not to stay in their homes. They're also handing out water to folks who were still in the dark Saturday afternoon.
North Miami residents with impacts to their neighborhoods are asked to report localized flooding to the City's Winson Water Plant at Sunkist Grove at 305-953-2855.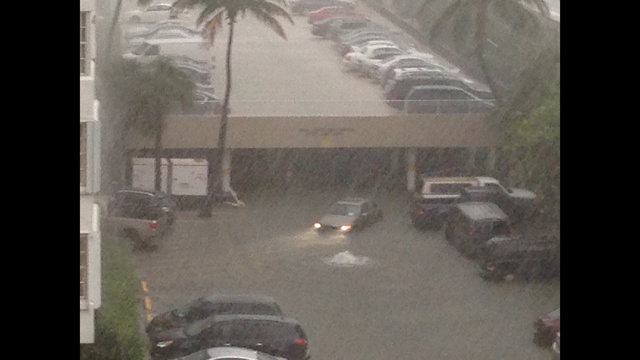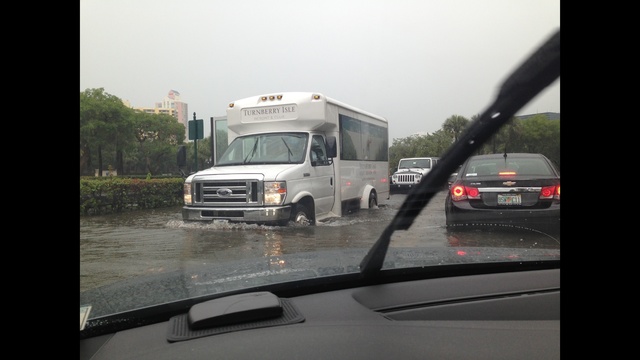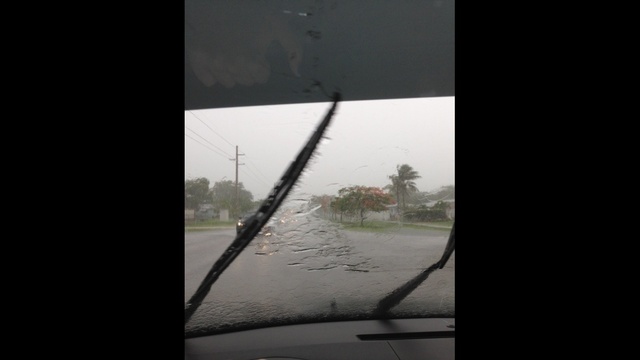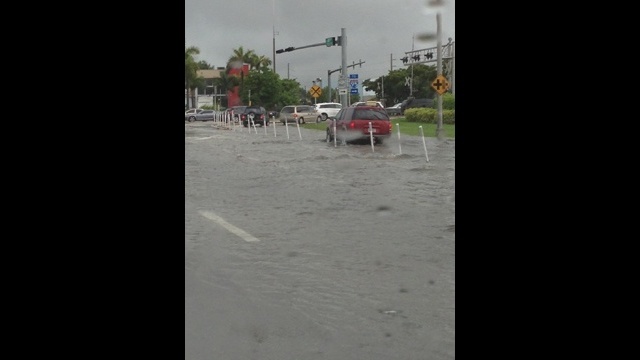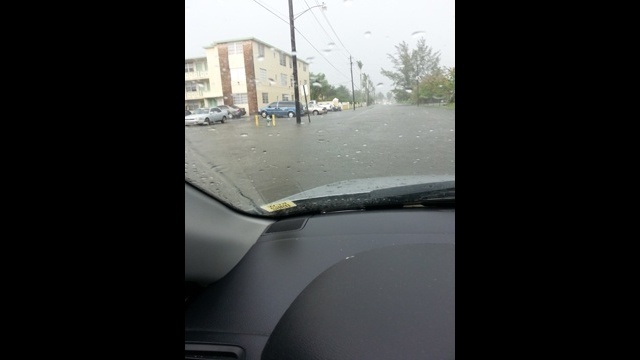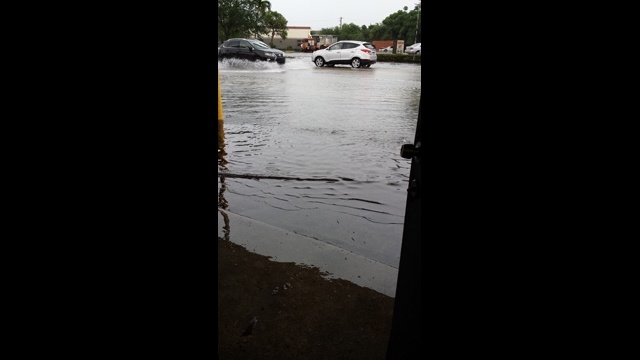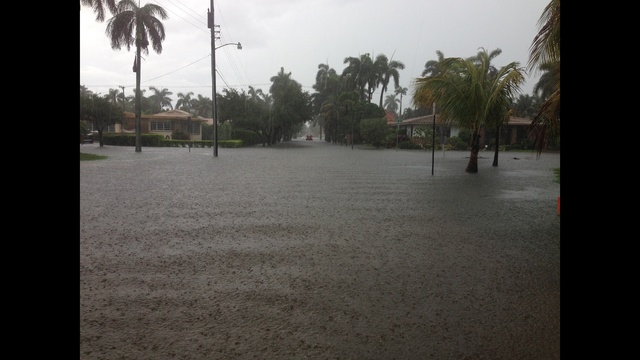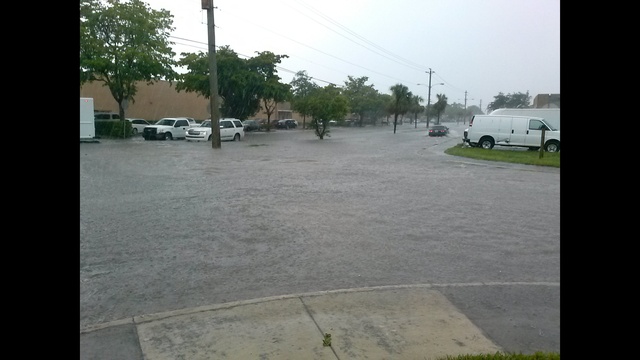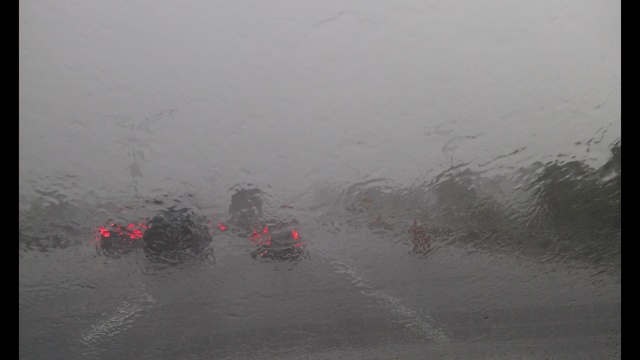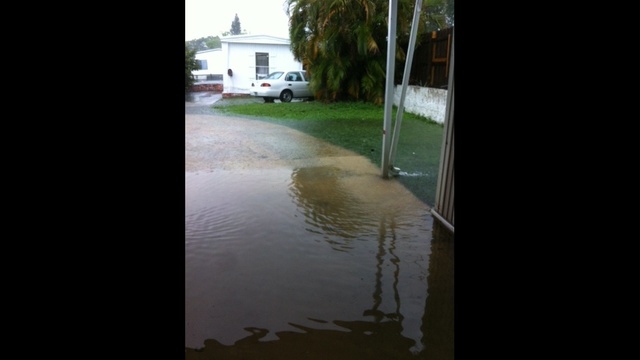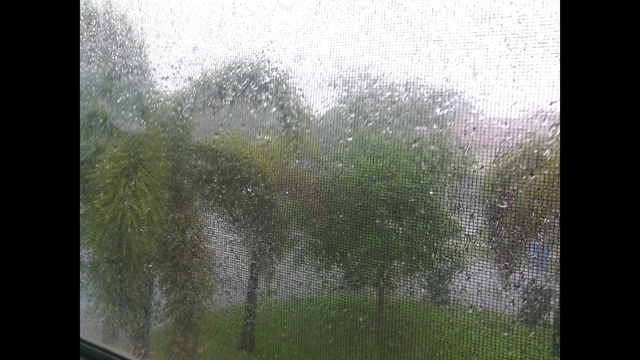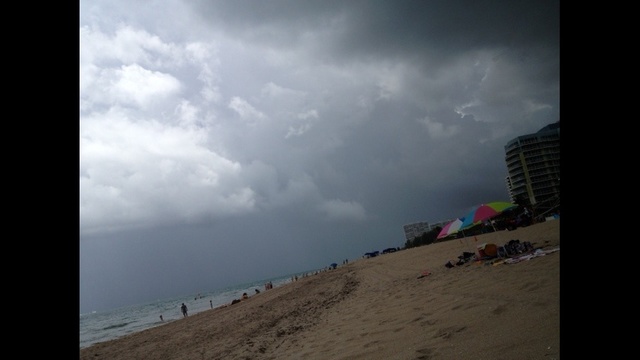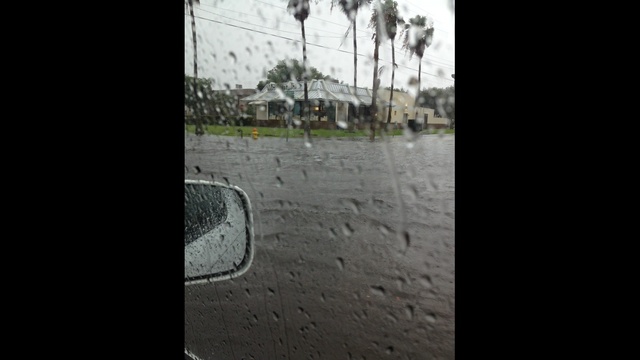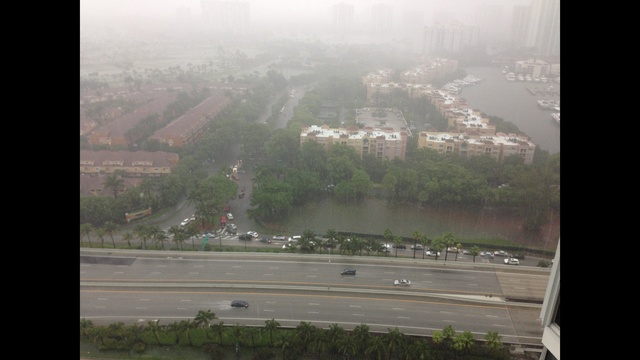 Copyright 2013 by Local10.com. All rights reserved. This material may not be published, broadcast, rewritten or redistributed.