South Florida Hooters girls vying to become international face of iconic restaurant
Allison Calderon, Jessica Nunez representing South Fla. in international pageant
PEMBROKE PINES, Fla. – Allison Calderon and Jessica Nunez are the best of friends. Their friendship was formed while wearing the tight white shirts, bright orange shorts and suntan pantyhose required at their place of employment.
Calderon and Nunez don't work together. They never have.
Yet Hooters brought these two together -- not by serving beers and wings to customers, but by serving their community and getting to know one another on the regional pageant circuit and swimsuit calendar shoots.
Both women will be representing South Florida at Saturday's 22nd annual Hooters International Pageant in Charlotte, North Carolina.
Calderon, who is returning to the pageant for another year as Miss Miami, and Nunez, who is preparing for her first go-round as Miss Fort Lauderdale, will be among 80 women vying for the title of Miss Hooters International.
A victory for either woman would bring the crown back to South Florida for the second time in three years.
Miss Miami
Calderon, 27, started working at Hooters more than six years ago, first at the old Seminole Hard Rock Hotel & Casino location before crossing the county line into Hialeah. 
"Hialeah was definitely a neighborhood store," Calderon said, recalling the camaraderie she developed with many of the regulars there.
But after five years in Hialeah and a trip to Las Vegas to compete in last year's pageant, Calderon was ready for a change.
"I kind of wanted just a new environment, and I made my way to Bayside," she said.
The Bayside location offers her the opportunity to meet new people -- mainly tourists -- almost every day.
Calderon, who graduated with a journalism degree from Florida International University, said her involvement in last year's pageant "was definitely a blessing." The experience has helped Calderon to mentally prepare for the weekend ahead.
"No matter what the outcome is, I'm going to enjoy the week, have fun, make lasting relationships with all the girls that I'm going to meet and maintain my originality the whole way through, no matter what, and whatever's meant to be is meant to be," Calderon said.
Miss Fort Lauderdale
Nunez, who recently celebrated her 28th birthday, has quickly made a name for herself as a Hooters girl.
The former Miami Dolphins cheerleader started working at the Pembroke Pines location in 2016, a few years after graduating from FIU, and became an immediate fan favorite to regulars and newcomers alike.
Nunez heads into the premier pageant after successful showings in the regional swimsuit competitions. She won first place in Doral, Pembroke Pines and Sarasota. She also placed fourth in Naples and fifth in Fort Myers.
"It's kind of like a testing ground to see if you will perform well, if you're able to, like, represent yourself well," Nunez said of participating in the swimsuit contests.
Nunez has big shoes to fill as Miss Fort Lauderdale.
Last year's Miss Fort Lauderdale, Amberly Hall, has since moved back to her home state of Tennessee and is competing as Miss Nashville in this year's pageant. She was first runner-up in 2017.
Pembroke Pines Hooters girl Sable Robbert was crowned Miss Hooters International in 2016.
United, not divided
As they prepare for competition, Calderon and Nunez are the Yoda to each other's inner Luke Skywalker. These self-admitted "Star Wars" lovers said they motivate each other, invoking their own "do or do not" speeches to bring out the best in themselves.
Calderon didn't place in last year's pageant, so there's natural motivation for her. But she's focused more on the experience than the final result.
"I think that I did extremely well last year," Calderon said. "I might not have placed, but I'm just excited to enjoy the week for what it's worth."
As such, she has some Jedi-like advice for Nunez.
"Only worry about yourself, what you have, because that's exactly why you're getting to go, that's exactly why they've sent you, because you are amazing, so as long as you maintain that and stay true to that, don't worry about what anyone else is doing, I know that you'll do great," Calderon said.
Even though there is a chance Calderon and Nunez could be the last ladies standing when the time comes to crown a new Miss Hooters International, they don't see each other as rivals.
"At the end of the day, it's still a blessing by going to Miss Hooters International," Nunez said. "So no matter if you don't place or you place, it's still a blessing and we're just going to have fun."
The winner will walk away with $30,000 in cash and serve as the international face of Hooters. But all that is secondary to the lasting impression that South Florida's Hooters representatives hope to make this weekend in North Carolina.
"Whether they call my name or not, I would love to know that I made an impression on anyone's life, whether it was someone in the audience, whether it was another Hooters girl, for them maybe the next year or the year after to be like, 'Oh, I remember when Allison was here, she said this or she did this,'" Calderon said. "No matter what the outcome is and as long as I've done that and left some sort of a legacy like that, I will be elated."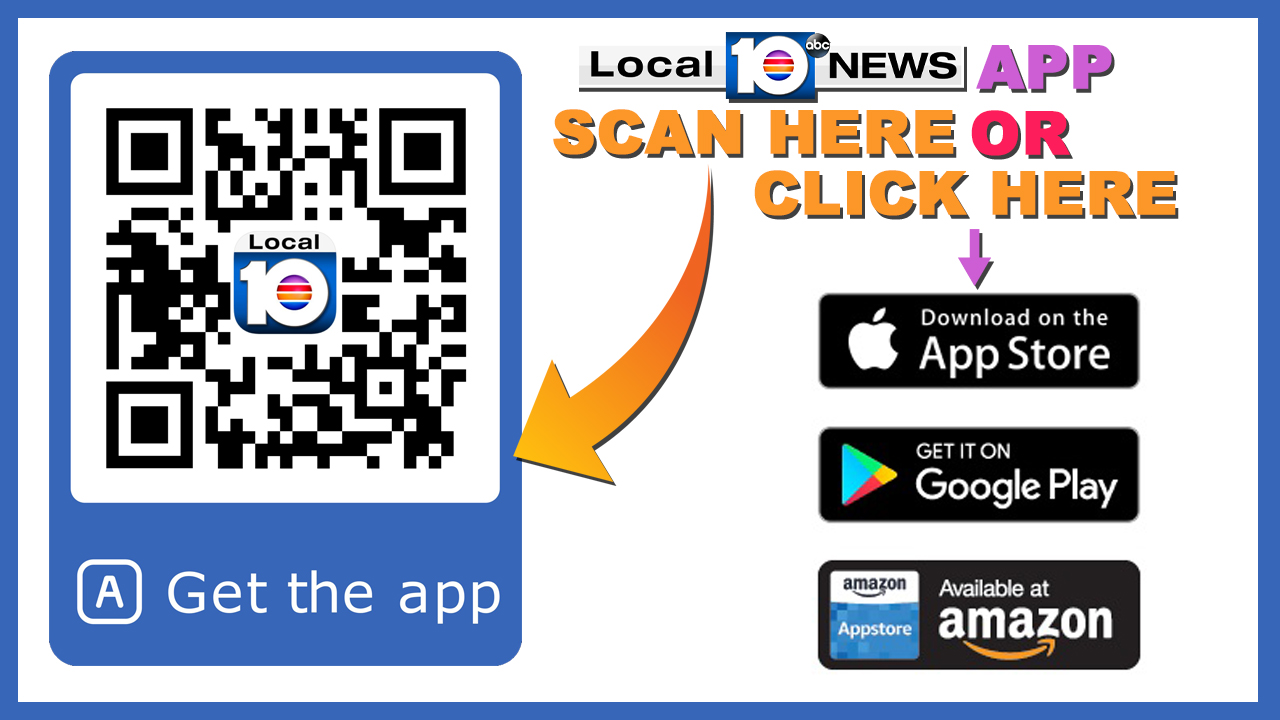 Copyright 2018 by WPLG Local10.com - All rights reserved.
---