CORAL GABLES, Fla. – A funeral was held Friday for a U.S. airman who was killed in a plane crash in Colombia while tracking a suspected smuggling vessel.
Friends, family, and colleagues gathered at Coral Gables Congregational United Church of Christ to remember Air Force Master Sgt. Martin Gonzales.
"The sergeant was an outstanding and amazing husband, an amazing father, and an amazing airman," said Chaplain Ronnie King.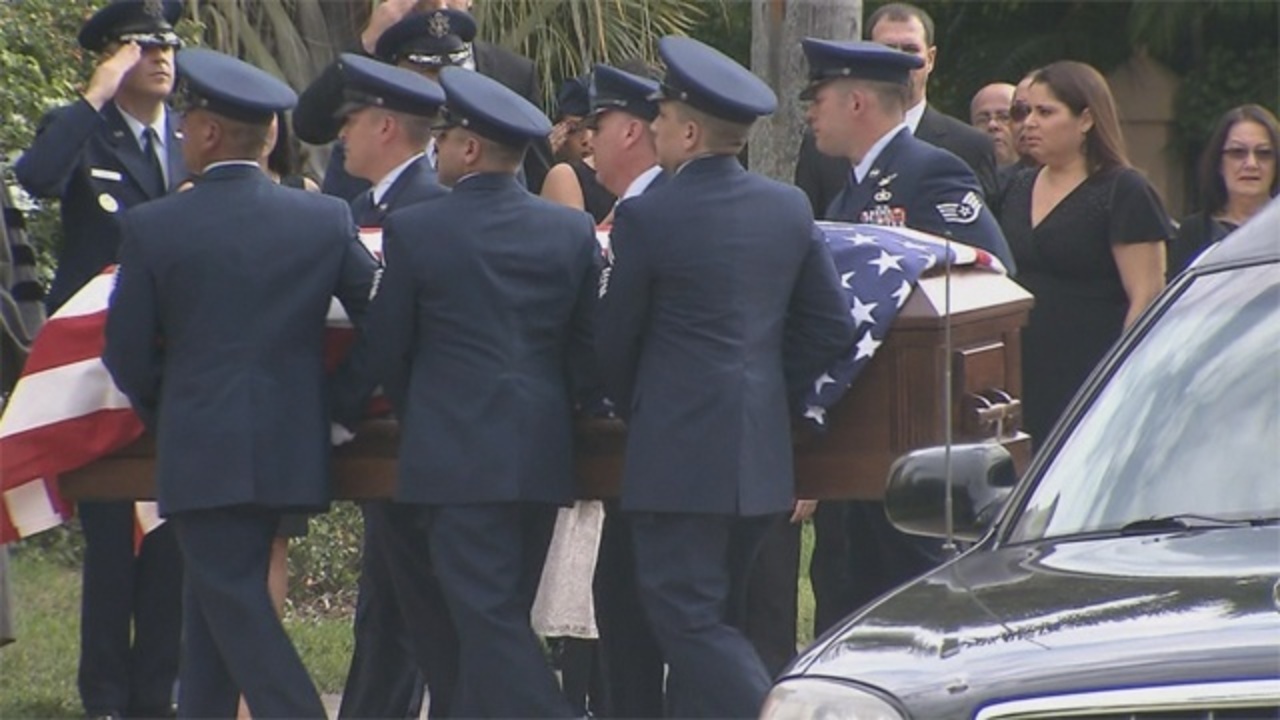 "It's great to see our community coming together in support of those who sacrifice it all and give it all," said U.S. Rep. Mario Diaz-Balart. "We have to celebrate their lives but also never forget the sacrifice."
The crash near the Panamanian border on Oct. 5 killed Gonzales, 39, two American defense contactors, and Panamanian National Air-Naval Service Lt. Elroy Nunez. Two other U.S. contractors survived.
Gonzales left behind his wife and two children.
"Michelle, the wife, wants people to know that her husband was a hero, that he served his country well, that he loved what he was doing, that he loved his family, and that he was ready to pay the ultimate price," said King.