Son accused of killing retired judge, dumping remains pleads not guilty
Police say James Scandirito Jr. stood to inherit much of father's wealth
---
WEST PALM BEACH, Fla. – A Fort Lauderdale man accused of killing his father and dumping the remains at an old golf course in Boca Raton has pleaded not guilty.
James Scandirito Jr., 49, entered the plea in court Thursday morning. 
A grand jury indicted Scandirito Jr. on a charge of first-degree murder on April 19. The indictment alleges that Scandirito Jr. killed his father, a retired judge from Michigan, "utilizing unspecified means."
Scandirito Jr. was arrested April 9 in Alachua County after he stole a license plate and fled north in an attempt to avoid being caught, Boca Raton police said.
According to a probable cause affidavit, Scandirito's Ford Escape was discovered by police on Easter Sunday at Knowles Park in Delray Beach, but the 74-year-old Boca Raton man's cellphone, wallet and keys were nowhere to be found.
Instead, police found a three-day-old receipt from Home Depot on the passenger floorboard. It showed a cash transaction, dated March 29 at 6:06 a.m., in which a hand truck and gas can had been purchased.
When asked by police why his father was at Home Depot so early in the morning, Scandirito Jr. said he bought the items to use with a pressure washer that he was taking back to his apartment in Fort Lauderdale.
It was the first of many lies that police allege Scandirito Jr. told them over the next several days.
During the search for Scandirito, his son told police that he didn't see any recent credit card or bank activity on his father's accounts. However, financial records showed that there were several purchases made on Scandirito's debit card between March 28 and March 30.
"Several items were purchased at Publix, including duct tape, garbage bags and cleaning supplies," Detective Robert Volguardson wrote in the probable cause affidavit.
It was Scandirito Jr. seen on surveillance video making the purchases, Volguardson wrote.
A review of the surveillance video from Knowles Park also showed Scandirito's SUV entering the park about 8:30 a.m. March 31. A review of Scandirito's cellphone records showed it was last used 13 minutes later.
Financial records showed Scandirito Jr. making several attempts to withdraw $9,500 from a beneficiary account in his father's name, and he also withdrew $1,400 in cash -- almost the entire amount -- from his personal checking account.
On the morning of March 31, Scandirito Jr. and his father's friend, Gary Goodin, were supposed to watch a basketball game with Scandirito at his Boca Raton home, but he never arrived. Scandirito Jr. told police he sent a text message and tried to call his father's phone, but he got no reply or answer. 
Goodin also called Scandirito's phone, which went straight to voicemail. The next morning, Goodin called nearby hospitals looking for his friend and eventually contacted police.
During an April 3 interview with detectives, Scandirito Jr. said he played golf with father on the morning of March 28, ran some errands and returned to his father's home to drink tequila and celebrate what would have been his late mother's birthday. Scandirito Jr. said he and his father drank throughout the night, so he decided to sleep over.
The next morning, Scandirito Jr. said, his father told him that he was going to Miami with a friend to watch a tennis match, so he decided to go back to Fort Lauderdale. Scandirito Jr. told police that his father asked him to clean out the garage, so they decided to swap vehicles. When Scandirito Jr. got to the home, his father wasn't there.
Scandirito Jr. told police that he spent another night there, and when his father returned mid-morning, Scandirito Jr. didn't ask where he had been. They exchanged vehicles and he went back to Fort Lauderdale.
It wasn't until about midnight March 31 that Scandirito Jr. said he received a call from his father's cellphone, but he didn't answer.
During an April 3 search of the home, detectives found the presence of blood drops in the garage, including on the hand truck that had been purchased from Home Depot, the affidavit said.
Meanwhile, police were conducting surveillance on Scandirito Jr., who made several trips back and forth between Broward and Palm Beach counties.
Among the places Scandirito Jr. went was to the old Ocean Breeze Golf Course, the affidavit said. He arrived carrying a small bag and left with a suitcase and wearing a different set of clothes.
Scandirito Jr. was then seen carrying the suitcase and disposing of it in a dumpster, the affidavit said.
The suitcase, along with a smaller suitcase inside of it, was recovered by police and contained "bloody clothing, maggots and the smell of decomposing remains."
Within a few hours, human remains were found on the golf course, buried about 4 feet deep. An associate medical examiner later identified the remains as those of Scandirito.
A police dive team searched a pond near where the remains were discovered and found a shovel in the water about 20 yards from shore, the affidavit said.
Scandirito's cellphone records showed that between March 28 and March 31, his phone was near the golf course, his son's Fort Lauderdale apartment and his Boca Raton home. Scandirito Jr.'s cellphone records showed that it was at Knowles Park one day before Delray Beach police found his father's SUV there, the affidavit said.
Investigators concluded that Scandirito was killed on or about March 28.
Volguardson wrote that Scandirito Jr. had not tried to contact police or family members since the April 3 search of his father's home.
Scandirito's financial adviser told detectives that he had a portfolio worth about $800,000.
"Scandirito Jr. is the sole beneficiary on many of these accounts," Volguardson wrote.
Also Thursday, a trial date was set for September. 
Assistant state attorney Andrew Slater filed a May 4 court document that the state would not seek the death penalty.
Scandirito Jr. remains in a Palm Beach County jail without bond.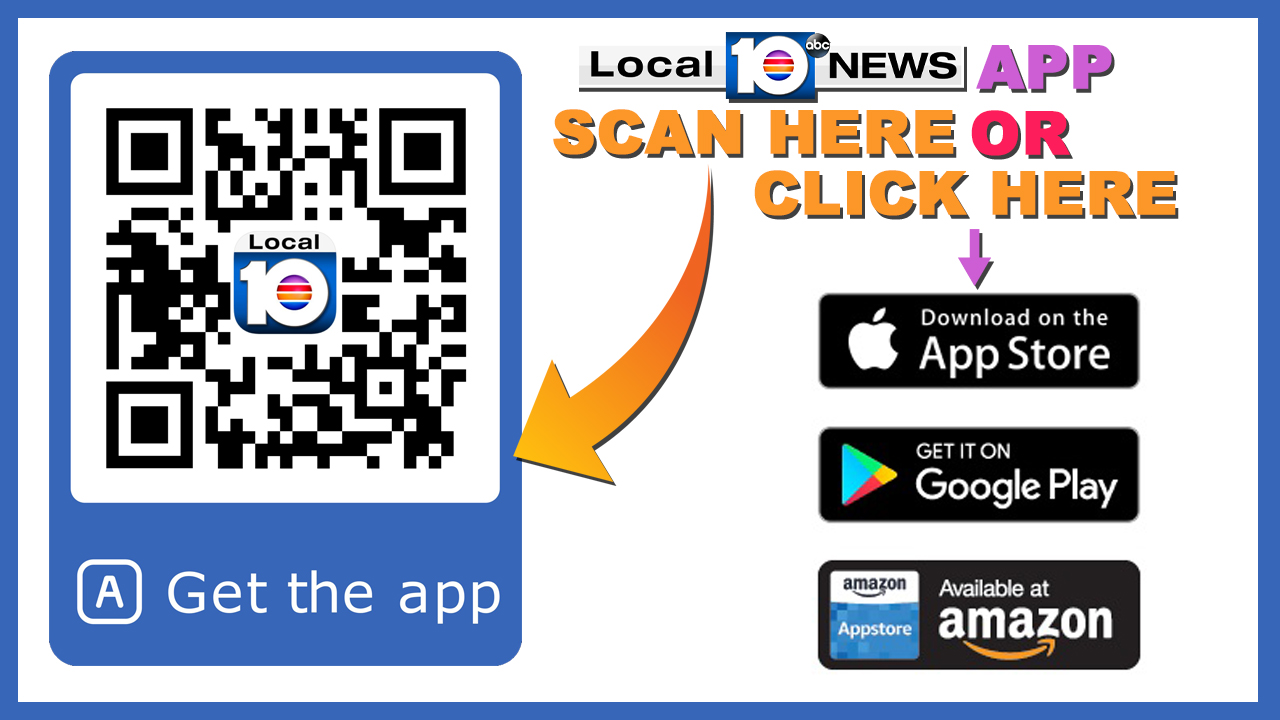 Copyright 2018 by WPLG Local10.com - All rights reserved.
---
About the Author: