'Where shooting is a pleasure:' David Hogg organizes 'die-in' protest at Publix
Supermarket chain suspends all political contributions
CORAL SPRINGS, Fla. – Parkland school shooting survivor and activist David Hogg is playing dead for a purpose.
The Marjory Stoneman Douglas High School student was joined by friends Friday as they staged a "die-in" protest inside a Publix supermarket in Parkland.
Hogg orchestrated the protest over the Florida grocery store chain's support for gubernatorial candidate Adam Putnam.
Putnam, a Republican and currently Florida's agriculture commissioner, is a strong supporter of gun rights and referred to himself as a "proud NRA sellout" in a 2017 Twitter post.
In a statement sent out late Friday, the company said it would no longer make political contributions.
"At Publix, we respect the students and members of the community who have chosen to express their voices on these issues," Publix said in a statement. "We regret that our contributions have led to a divide in our community. We did not intend to put our associates and the customers they serve in the middle of a political debate.
"At the same time, we remain committed to maintaining a welcoming shopping environment for our customers. We would never knowingly disappoint our customers or the communities we serve. As a result, we decided earlier this week to suspend corporate-funded political contributions as we reevaluate our giving processes."
Early Friday, the teenagers drew chalk outlines of bodies in the parking lot of a Publix in Coral Springs as part of their crusade to end gun violence. One of the teens could be seen laying in a chalk outline as Sky 10 flew overhead.
"More people have died in school than have died in war this year," Hogg said in a video posted to his Twitter account Friday morning.
In recent days, Publix has come under criticism over social media from the survivors of the mass shooting at Marjory Stoneman Douglas High School after the Tampa Bay Times reported that the Lakeland-based company gave Putnam more than $500,000 for his campaign.
"The problem with Publix giving Adam Putnam money is that he is an A-rated politician by the National Rifle Association. He has been called out and said it himself, that he is an NRA sellout," Hogg said. 
"Where shooting is a pleasure" was scrawled in chalk in the Publix parking lot, a play on the store's "Where shopping is a pleasure" slogan.
Hogg and fellow classmate Diego Pfeiffer drew the chalk outlines of 17 bodies -- one for each person killed in the Valentine's Day massacre. A cleaning crew later washed away the chalk.
"Publix is a family, local store, which should support things that are better for families, such as not gun violence," Pfeiffer told Local 10 News.
Hogg called for a boycott of Publix and asked customers to lay down in front of the cash registers at 4 p.m. for 12 minutes.
document.write("");
"I'm calling on Publix to, one, never support an NRA-supported politician or candidate ever again, and two, pull their money out of his campaign, double it and donate it to the victims fund," Hogg told Local 10 News.
Local 10 News reporter Todd Tongen was at the Publix in Parkland on Friday afternoon as Hogg and about two dozen gun-control supporters laid on the floor in the grocery store for the protest.
National Rifle Association supporters were also inside the grocery store to make sure their voices were heard as well, shouting "NRA" and "Trump." 
"Publix is not the enemy," U.S. Marine Patrick Jackson said. "Publix has every right -- their management, their leadership team -- to make a decision on who they would desire to make their contributions to."
Police were on hand to make sure the protest stayed peaceful. The store's general manager appeared to be overwhelmed and ordered members of the media to remain off the property.
The supermarket's statement, at first, appeared to appease the protesters.
"As of right now, we're calling it off, because that shows they are willing to work with us," Hogg said. 
But, soon after, the group changed their minds and staged the "die-in," causing chaos in the store as a crush of cameras tried to document it all.
"They didn't say that they were permanently going to stop. Yeah, they didn't say permanently," Hogg said. "They said, 'For now.' And they also, they didn't say anything about taking back the $670,000 that they gave. Why can't they give that to the Stoneman Douglas victims fund?"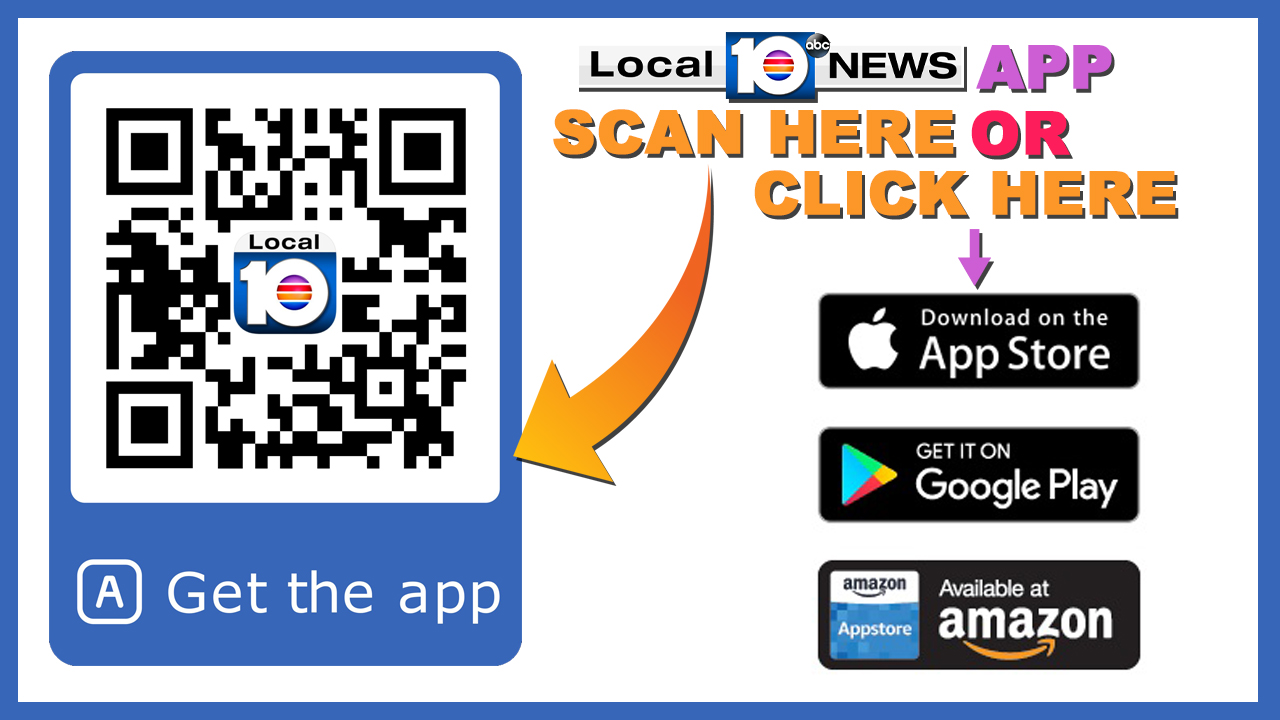 Copyright 2018 by WPLG Local10.com - All rights reserved.
---