HAVANA - A commercial plane plummeted into a yuca field Friday after takeoff from the Jose Marti International Airport in Havana. There were at least 105 passengers on board -- including five children and the crew members, according to Cuban officials. More than 100 died.
Residents of the rural area rushed to the site of the 12:08 p.m. crash, as flames engulfed what was left of the plane. Some were able to see an explosion. A witness shared a video showing police officers asking witnesses to step out of the area, because there was a risk of more explosions.
"There is a high number of people who appear to have died," Cuban President Miguel Diaz-Canel said after walking through the scene of the crash. "Things have been organized, the fire has been put out, and the remains are being identified."
There were two survivors. Cuban officials first said four women survived the fiery crash, and only three were alive at the hospital. Officials identified the survivors as Emiley Sanchez de la O, 39, from Holguin, a woman who is about 30 years old and a woman who is between 18 to 25 years old. About 8 p.m., Juventud Rebelde reported that one of the three survivors died at the hospital.
Authorities have yet to announce the identities of the passengers. The youngest were ages two and four, Granma reported. Beatriz Pantoja was in tears when she said her 24-year-old daughter Leticia was a passenger.
Capt. Jorge Luis Nunez Santos and first officer Miguel Angel Arreola Ramirez were the pilot and the co-pilots, according to Cuban authorities. The flight attendants were identified as Maria Daniela Rios, Abigail Hernandez Garcia and Beatriz Limon. Marco Antonio Lopez Perez, a maintenance worker from Global Air, was also on board.
Cuban government media reported the flight, DMJ 0972, was a Boeing 737, built in 1979, that Cubana de Aviacion leased from Mexico's Global Air. The plane was headed for Holguin, a province on the eastern side of the island and crashed near a high school campus.
"The only thing we heard, when we were checking in, an explosion, the lights went out in the airport and we looked out and saw black smoke rising and they told us a plane had crashed," Argentine tourist Brian Horanbuena said.
Some Cubans who were traveling from Havana to Miami said they saw the crash site from their planes. A few were in tears when they were reunited with their relatives at Miami International Airport.
Firefighters rushed to the smoldering remains. Cuban President Miguel Diaz-Canel also rushed to visit the site, along with a large number of emergency medical workers and ambulances. Residents of the rural area said they saw the survivors being taken away in ambulances.
Cubana de Aviacion has taken many of its aging planes out of service in recent months due to mechanical problems, and reportedly suspended its domestic flights in March. Cuba's First Vice-President, Salvador Valdes Mesa, met Thursday with Cubana officials to discuss improvements in its heavily criticized service.
The airline's reputation includes complaints over frequent delays and cancellations, which Cubana blames on a lack of parts and airplanes due to the U.S. trade embargo on the island.
Juventud Rebelde, a publication from the socialist party, reported Roberto Peña Samper, the president of the Cuban Aviation Corporation, said the U.S. embargo "placed by successive American administrations prevents" them "from acquiring the resources necessary to operate a larger fleet of planes and to enhance airport services."
The Cuban government released a phone number for the relatives of the victims: 76-497-233 and 76-497-234. Granma reported officials were offering some of the relatives from Holguin, Las Tunas and Granma transportation to Havana to identify the bodies.
Mexican officials also released a phone number for relatives: 53-528-696-620 and e-mail embcuba@sre.gob.mx.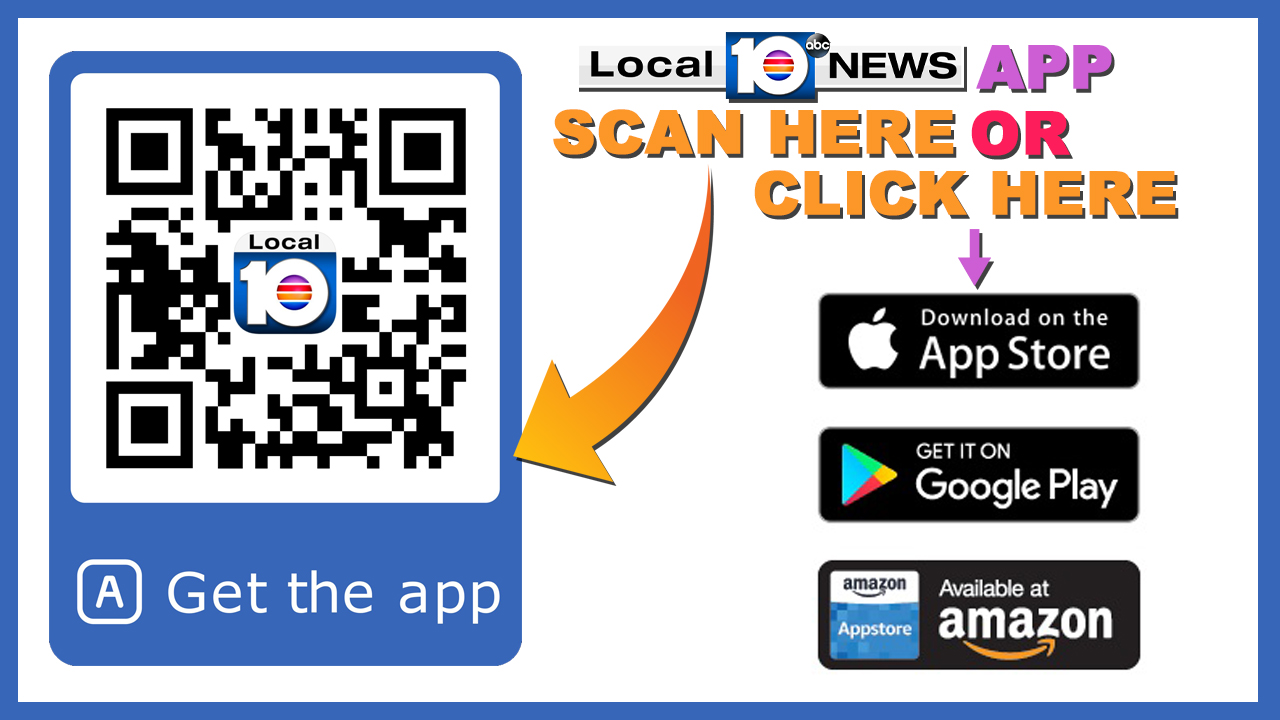 Copyright 2018 by WPLG Local10.com. The Associated Press contributed to this report. All rights reserved. This material may not be published, broadcast, rewritten or redistributed.