MIAMI -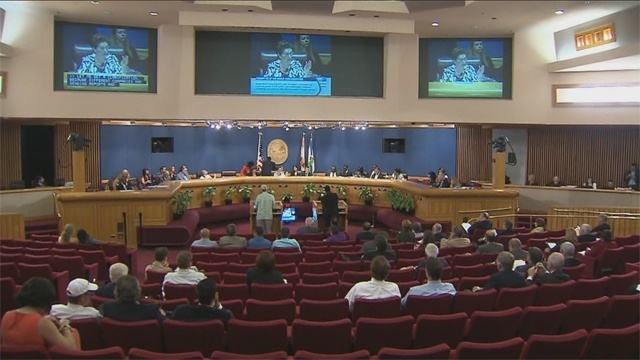 The Miami-Dade County Board of Commissioners held an emergency meeting to discuss a multi-billion dollar funding plan for a massive overhaul of the county's aging water and sewer system.
On Tuesday, commissioners stalled the county's finance committee, which was set to approve more than $4.2 billion in bonds to fund the federally-mandated upgrade to be backed by an eight percent hike in fees.
They met Thursday to decide how to pay for the upgrade.
"We knew little about all the plans' requirements," said Commission Chairwoman Rebeca Sosa. "Where, how, how much, where the funding was coming from, why we were in this predicament."
The Miami-Dade County Water and Sewer Department has been working on an overhaul for more than a year, while spot fixing breaches in underground water mains and sewer pipes around the county, some more than 70 years old.
"The department didn't have the resources that it needed in order to do the maintenance, routine maintenance, for 10 or 15 years," said Miami-Dade County Mayor Carlos Gimenez.
The first phase was approved to address a federal lawsuit last December that alleges Miami-Dade County failed to meet federal water and sewer standards and requirements. Federal regulators have given the county until June 24 to sign off on a "consent decree," the plan that would bring the county into compliance.
"We're talking about mandates from the federal government that if we don't comply, they are representing easily $37,000 a day in penalties," said Sosa.
The average water and sewer bill for someone living in Miami-Dade is $42 a month. An 8-percent hike would mean an extra $3-to-$4 a month for an average user.
"If we've exhausted every possible opportunity to figure out other ways to pay for this before we impose these rate hikes," said Commissioner Juan Zapata.
"It is very hard to predict when a pipe might fail," said Doug Yoder, the deputy director of the Miami-Dade County Water and Sewer Department, last month.
The plan goes before the full board next Tuesday.
Copyright 2013 by Local10.com. All rights reserved. This material may not be published, broadcast, rewritten or redistributed.