FORT LAUDERDALE, Fla. - The 41-year-old Miramar man charged in connection with Aaron Hernandez's murder case waived his right to contest rendition Monday and will be extradited to Massachusetts to face charges.
Ernest Wallace turned himself in to the Miramar Police Department on Friday. He was wanted for acting as an accessory after the murder of Odin Lloyd, according to Massachusetts State Police.
Authorities have 10 days to transport Wallace.
Hernandez faces premeditated murder charges in Lloyd's death and has pleaded not guilty. Prosecutors allege the former tight end with the New England Patriots orchestrated the hit and carried it out with another man.
A funeral for Lloyd was held Saturday.
Attorney in civil suit calls South Florida connections 'surprising'
Meantime, an attorney representing Alexander Bradley, who filed a lawsuit claiming Hernandez shot him in the face after they argued at Tootsie's club in Miami in February, called the South Florida connections surprising.
"We certainly had no idea that that was going to be the circumstance that would arise when we filed the civil lawsuit," said Andrew Waks.
Later, as they were driving to Palm Beach County, Bradley claims Hernandez shot him with a handgun, causing him to lose his right eye.
"Hernandez had a gun, the gun wet off in the car, and Bradley got pretty seriously injured," said Waks.
Bradley did not mention Hernandez in a Palm Beach County Sheriff's Office report at the time. Bradley, found shot and bleeding Feb. 13 in an alley behind a John Deere store, insisted to investigators he did not know who shot him and gave only a vague description of possible assailants.
"I'd rather not comment on what may or may not happen in the future," said Waks. "The fact that it (Bradley's cooperation) hasn't been done, it doesn't mean that it couldn't be at some time in the future. We'll just have to see."
Mugshots of Bradley from May 2011 and April 2013 (below) showed the damage.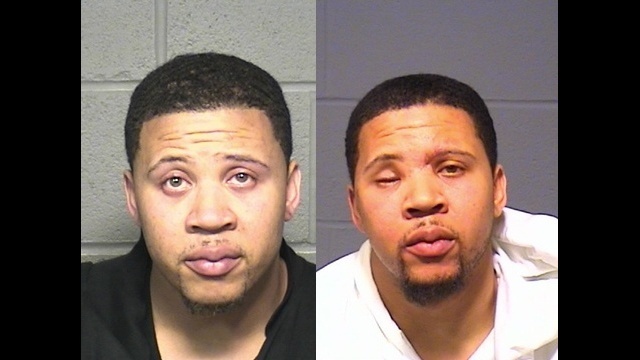 Copyright 2013 by Local10.com. The Associated Press contributed to this report. All rights reserved. This material may not be published, broadcast, rewritten or redistributed.