OPA-LOCKA, Fla. -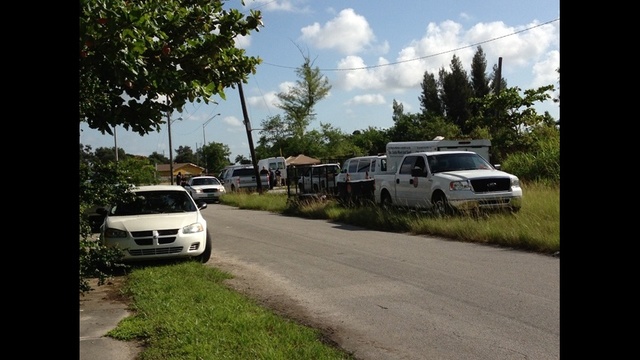 Police stopped searching a roughly seven-acre plot of land west of the Golden Glades Interchange in Opa-locka Tuesday for a woman last seen in 2010.
Hallandale Beach police received a tip that the body of 40-year-old Lynda Meier may have been placed near 1790 Service Road, according to Hallandale Beach Police Chief Dwayne Flournoy.
However, after two days of searching, police found no evidence linked to Meier. They did find seven purses, 20 credit cards, and 10 driver's licenses belonging to other people. One bag was taken into evidence, but Flournoy said it likely wasn't linked to the investigation.
Meier left her home in the 1800 block of South Ocean Drive in Hallandale Beach on June 4, 2010. Police said surveillance video showed Meier leaving her building at about 5:20 a.m. She has not been seen since.
Meier's Cadillac Escalade was found about a half mile from where police searched.
Meier's credit cards were used at a Miami Lakes Walmart store shortly after her disappearance by two women claiming to have gotten them from Dallas King, according to police. Investigators said Meier had no connection with King, but she did have a relationship with a friend of his, Antwan Kennedy.
"We recently re-interviewed some individuals that are connected to this case, and since the in custody of Dallas King, these individuals feel a lot more comfortable coming forward and providing information," Flournoy said Monday. "There's an individual that lives in a residence that says that Dallas King showed him Lynda Meier's driver's license and credit card on the same night that she disappeared."
King and Kennedy have been named people of interest in Meier's disappearance. King is currently serving two life sentences in an unrelated case while Kennedy is currently on probation.
Copyright 2013 by Local10.com. All rights reserved. This material may not be published, broadcast, rewritten or redistributed.