KENDALL, Fla. – The family of a 67-year-old man killed in a hit-and-run crash Tuesday want witnesses to come forward so they can find the driver.
A Cadillac Escalade rear-ended a Toyota Yaris at Bird Road and Southwest 97th Avenue in Kendall early Tuesday, according to the Florida Highway Patrol. Carlos Pildain, the driver of the Toyota, was killed in the crash. Dixiana Pildan, his 55-year-old wife, suffered serious injuries. She remained at Kendall Regional Medical Center Wednesday in stable condition.
"She (Dixiana Pildan) would like the community to help in trying to capture the person so that person can receive -- by the law -- whatever comes to them," said Marielena Rousseau Figarola, a friend of the Pildains. "Knowing Carlos, who died, he would have pardoned the person already."
"His (Carlos') middle name was Jesus and he really lived up to that because he was the most Christ-like person in this world," said Ramses Herrera, Dixiana Pildain's son. "I know we all make mistakes and sometimes we put ourselves in situations we wish we hadn't, but there's no excuse for what they did. They just left him there to die. They didn't care at all for him. Nobody deserves that."
The Florida Highway Patrol later found the Cadillac Escalade (pictured below) believed to be involved in the crash. It was found at Blue Lakes Elementary.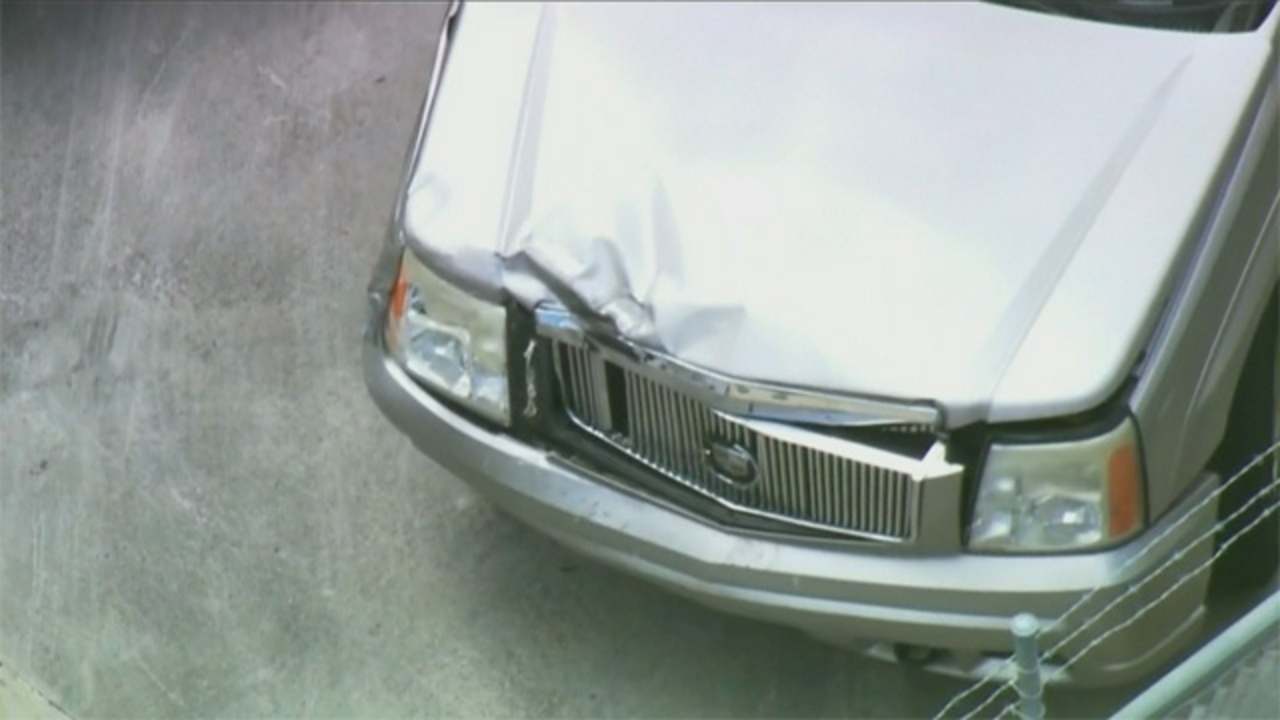 "I can't stop thinking about him. I can't sleep," Herrera said, struggling through tears, "because all I do is think about him."
Anyone with information on the crash is asked to call Miami-Dade Crime Stoppers at 305-471-TIPS.