Man says Tamarac commissioner threw water on him
Kevin Muscolino accuses Patricia Atkins-Grad of calling him white trash, saying he'd 'burn in hell'
TAMARAC, Fla. –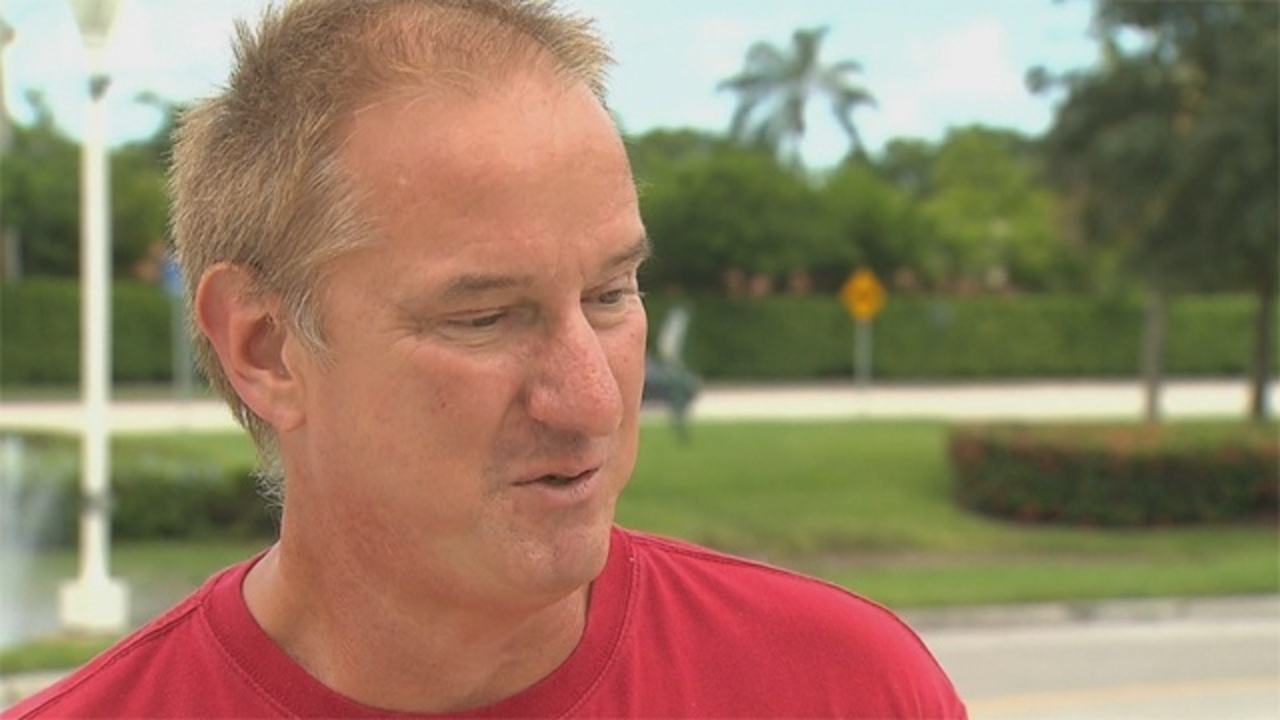 A 49-year-old man who lives in Tamarac claimed that Commissioner Patricia Atkins-Grad threw water on him, called him white trash, and said he and his family would "burn in hell" for trying to recall her from office.
According to the Broward Sheriff's Office incident report, Kevin Muscolino (pictured right) and his family walked past Atkins-Grad following a National Night Out event at the BSO substation at 7515 Pine Island Road.
"I was embarrassed, I was humiliated in front of my own family," Muscolino told Local 10 Wednesday. "[I] come out here and I'm attacked by our city commissioner."
Atkins-Grad called the family white trash and said they were trying to remove her from office, the report stated. She said Muscolino, who was wearing a "Recall Atkins-Grad" T-shirt, was going to "burn in hell," then turned away.
The report said he heard shouting, then saw Muscolino with a wet spot on his shirt. Muscolino said Atkins-Grad, who had an open bottle of water, threw water at him.
"Before I had a chance to respond to her, she just lifted up her hand and, you know, covered my face, my hair, my glasses and immediately turned around and walked away as fast as she could," he said, motioning as if throwing water on someone. "You shouldn't be able to walk up to somebody and just douse them with a bottle of water because you're unhappy with them."
Atkins-Grad told deputies she spilled some water on Muscolino, according to the report.
"I can't believe he is crying about this. I just spilled a little water on him," Atkins-Grad reportedly said.
In Dec. 2012, jurors acquitted Atkins-Grad of accepting bribes from two real estate developers in exchange for her vote on a housing project. A group has been trying to recall her ever since.
"If you can't conduct yourself in public as a public official, I certainly don't want her representing any city for that matter," said Muscolino.
Copyright 2013 by Local10.com. All rights reserved. This material may not be published, broadcast, rewritten or redistributed.
---