PEMBROKE PINES, Fla. – Tiniko Thompson had burned dried sage in their bedroom to get rid of the negativity. But the smoke from the burning herb didn't work.
Lying, screaming, pushing and hitting had become a routine for Thompson and her boyfriend, Miami police officer Carl Patrick. The day their relationship ended, they were alone in the master bedroom. Only one of them would walk out of there alive.
Miami attorney Roderick D. Vereen met with Thompson at North Broward County jail Monday. He said what happened in Patrick's Pembroke Pines home May 7th was a clear case of domestic violence and self-defense.
"She is holding up," Vereen said. "She doesn't feel she should be there."
The day Patrick died, Thompson got a hold of the gun and pulled the trigger, Vereen said. Police said the move was premeditated. Vereen said she did so, because she feared that if she wouldn't, her body would have been the one police found on the bedroom floor.
"He pulled the gun and that gun lead to the fight," Vereen said.
Prosecutors released about 420 pages of public records Thursday that were sent to Vereen. He said he was still waiting on more forensic evidence that was not included in the first records release in the case.
In the package, there was a record of Thompson's meeting with Pembroke Pines Police Detective Carl Heim in an interrogation room. Thompson said the abusive relationship was making her physically sick.
"I'm going to jail for second degree murder for defending my life? I don't get it," Thompson said. "Zimmerman kills a kid for nothing and he walks free. I defend my life. Oh my God. I fought for my life."
Thompson plead not guilty to murder in second degree with a firearm. Vereen has a few motions pending in the case including a motion to suppress his client's medical records and a Stand Your Ground motion. In Florida, the self-defense law does not require the victim to run.
"If somebody pulls a gun on you, you have a right to a justifiable use of force," said Vereen, who was raised in Carol City and is a former prosecutor and public defender.
While in the Pembroke Pines police department's interrogation room, records show Thompson said she was not a criminal or a murderer. She admitted to lying about a pregnancy, but said Patrick had been lying too. She also said people didn't know how abusive Patrick was when he was at home.
"She has had black eyes before by this guy," Vereen said. "She was in fear for her life."
Vereen said forensic evidence -- which includes about 300 pictures and gunpowder residue testing -- will tell the story. It will also clear out misunderstandings, such as the idea that Thompson deprived Patrick of his phone, Vereen said. Or that she tried to burn his body.
"What happened was that there was some sage in the room. During the fight and the struggle, the sage fell," Vereen said. "There was also a rose stem laying right besides his face."
Vereen will have to wait until a 1:15 p.m. Broward County court hearing Oct. 16 to find out when the Stand Your Ground hearing will be scheduled. If Thompson meets the criteria,  the charge against her could be dropped, Vereen said.
PUBLIC RECORDS | DEFENDANT'S STATEMENT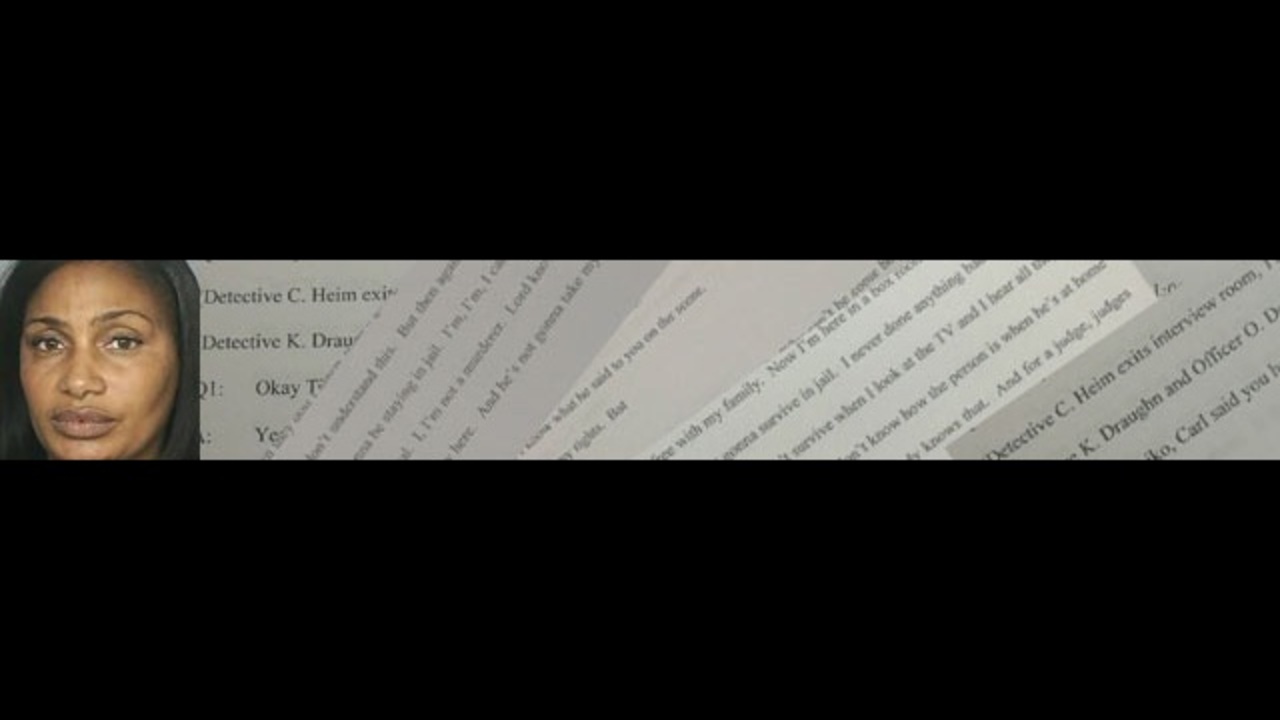 Miami police public service aide Tiniko Thompson was charged with second-degree murder  in the shooting death of her live-in boyfriend. After she was arrested, she told police she lied about her pregnancy, was sick and needed medical attention. View excerpts of statements >>
____________________________________________________________________________________
PUBLIC RECORDS | INCIDENT REPORTS
Police incident reports show Miami police officers were concerned when Carl Patrick did not show up to work and his live-in girlfriend, Tiniko Thompson, lied about his whereabouts. Police tracked Patrick's cell phone and found it in Opa-locka.  View excerpts of reports >>
___________________________________________________________________________________
PUBLIC RECORDS | FRIEND AND FAMILY
Yaima Butler and other relatives told police that Tiniko Thompson was injured and distraught when she arrived to her mom's house in Opa-locka. Carl Patrick was found dead at the home they shared in Pembroke Pines.  View excerpts of statements >>