MIAMI – Take a look at some of the most famous people from each of the 67 counties in the Sunshine State. This diverse list includes celebrities born in the era of social media, key historic figures who made an impact as pioneers, inspiring athletes and legendary musicians. 
CENTRAL FLORIDA
Marion County
Stephen "Scott" Helvenston was born on June 21, 1965 in Ocala. He was a teen when he joined the Navy and was 17 when he became a Navy SEAL. He became a fitness guru and a reality TV star in "Man Against the Beast" and "Combat Missions." Scott was killed during an ambush in Iraq. He was working as a security contractor for Blackwater Security when an Iraqi mob brutally murdered him and three others in Fallujah, March 31, 2004. 
Sumter County 
Ronald "Ron" Dixon, an NFL wide receiver, was born on May 28, 1976 in Wildwood. After playing for the University of West Georgia, the New York Giants drafted him in 2000. He made Super Bowl XXXV history with a 97-yard kick off return. He scored the touchdown that gave the Giants their only points of the game against the Ravens. 
Lake County
Shane "The Iceman" Greene was born  Nov. 17, 1988 in Clermont. He broke into the big leagues when he was 25 and played for the New York Yankees. He is currently a pitcher for the Detroit Tigers. The 28-year-old athlete has nearly 20,000 followers on Twitter. 
Seminole County
Actress Dawn Olivieri was born on Feb. 8, 1981, in Seminole. The 36-year-old actress' long list of roles in movies and TV series includes "American Hustle," "House of Lies," "The Last Witch Hunter" and "True Blood." She joined the cast of Netflix's  "Bright" late last year. She has 428,000 followers on Twitter and 11,200 followers on Instagram. 
Orange County
Actor Wesley Snipes was born in Orlando, on July 31, 1962. He grew up in New York and made his film debut in "Wildcats." He played Nino Brown in "New Jack City" and starred in several action adventures, including "Rising Sun" and "Blade." 
Osceola County
Lee Martin Nelson was born Jan. 30, 1954, in Kissimmee. He was elected into the Florida State University Hall of Fame in 1987. The St. Louis Cardinals drafted the cornerback in 1976. He played for 10 seasons. 
Polk County
Country music star Joshua "Jake" Owen was born on Aug. 28, 1981, in Winter Haven. He grew up in Vero Beach and attended Florida State University. His discography includes "Startin' with Me," "Easy Does It," "Barefoot Blue Jean Night," "Days of Gold," and "American Love." Owen signed with RCA Nashville. He has more than 2 million followers on Twitter. 
Hardee County
Zeke Mowatt, a former NFL tight end, was born March 5, 1961 in Wauchula. After playing football for Florida State University, Mowatt played for the New York Giants and the New England Patriots. 
Highlands County
Creagen Dow was born May 1, 1991 in Sebring. He worked as an actor and producer in "The Big Bang Theory" with CBS and also worked in "Rizzoli & Isles," Zoey 101," "Castle" and "Hannah Montana." He has some 12.8K followers on Instagram. 
CENTRAL EAST FLORIDA
Volusia County
TV personality Bob Ross was born Oct. 29, 1942 in Daytona Beach. He reached millions with his television show, "The Joy of Painting." The painter produced landscapes in less than an hour through the oil on canvas "wet-on-wet" technique. 
Brevard County
Jim Morrison, The Doors front man, was born James Douglas Morrison on Dec. 8, 1943 in Melbourne. He studied film at UCLA, where he met the members of the iconic band.  
Indian River County
Jen Welter was born Oct. 17, 1977 in Vero Beach. She was the first woman that the National Football League hired as a coach. The Arizona Cardinals hired her in 2015.
Okeechobee County
Reginald "Reggie" Rembert was born Dec. 25, 1966 in Okeechobee. After playing for West Virginia University, the wide receiver played for the New York Jets  and the Cincinnati Bengals. His final season was in 1993, a year after a woman filed a lawsuit accusing about 20 players of aiding and abetting rape. No criminal charges were filed. 
St. Lucie County
Louise Gopher was born May 25, 1945 in a tribal camp in Fort Pierce. She became the first woman from the Seminole tribe to earn a bachelor's degree when she graduated from Florida Atlantic University.  She has an honorary doctorate of humane letters from Florida State University. 
CENTRAL WEST FLORIDA
Citrus County 
American baseball player Dazzy Vance was born in Iowa, but spent most of his life in Homosassa Springs, where he died of complications with pneumonia Feb. 16, 1961. After a historic career with Major League Baseball's Pittsburgh Pirates, New York Yankees, St. Louis Cardinals, Cincinnati Reds and the Brooklyn Dodgers, he was inducted into the Baseball Hall of Fame in 1955.
Hernando County
Hubert "Huey" Whittaker was born June 19, 1981 in Spring Hill. His career with the NFL includes playing with the Pittsburg Steelers and the New York Jets. He now works as a financial advisor at Prudential. 
Pasco County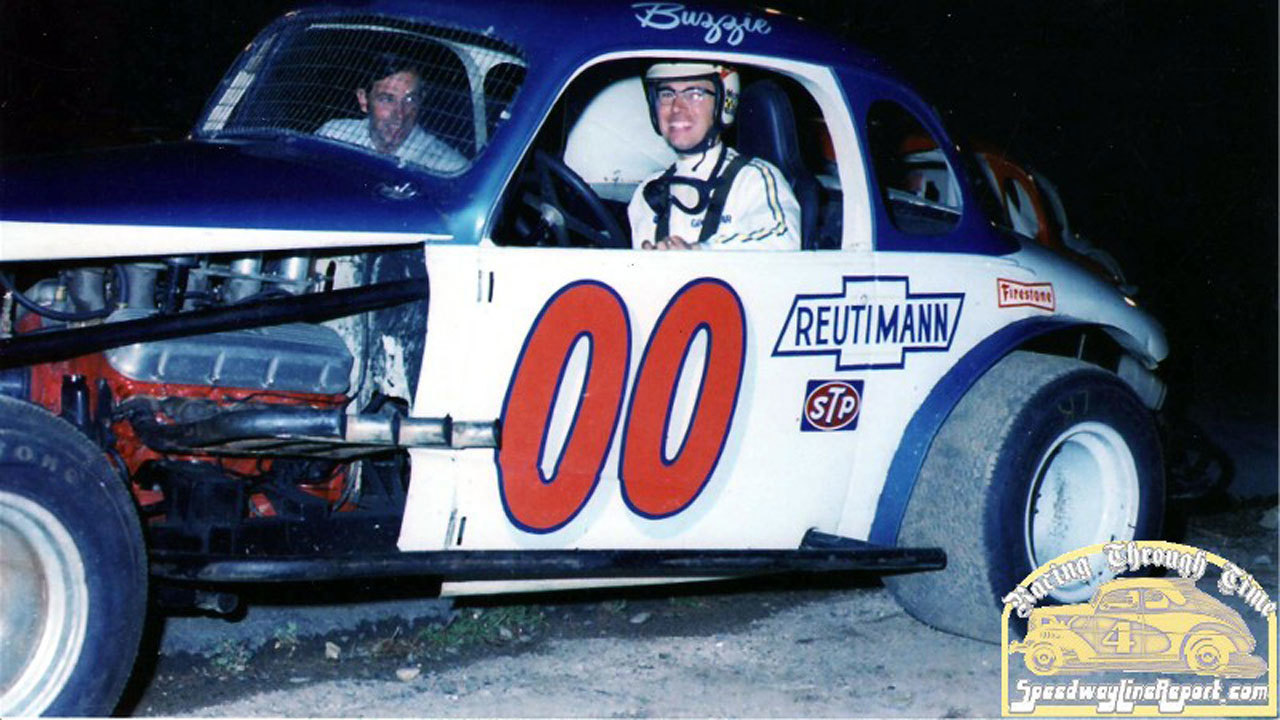 Emil Lloyd "Buzzie" Reutimann was born May 7, 1941 in Zephyrhills. The NASCAR driver was inducted into the Dirt Motorsports Hall of Fame in 1997.
Pinellas County
Sara Blakely developed the first version of Spanx and made the Forbes list of billionaires in 2012. She was born Feb. 27, 1971 in Clearwater.
Hillsborough County
Actress Thelma "Butterfly" McQueen was born Jan. 7, 1911 in Tampa. Her long career included a role as Prissy in the film "Gone with the Wind." She was 64 when she received a bachelor's degree in political science from the New York City College, and she got worldwide attention when the Freedom From Religion Foundation honored her with its Freethought Heroine Award in 1989.
Manatee County
Actress Miriam Parrish was born May 20, 1977, in Bradenton. She is known for her roles in "Days of Our Lives," "Grandmothers Murder Club" and "Roseanne."
Sarasota County
Actress Carla Gugino was born Aug. 29, 1971 in Sarasota. She is mostly known for her roles in "San Andreas," "American Gangster," "Night at the Museum" and "Sin City."
DeSoto County
Ricky, Robert and Randy Ray were three brothers who were born in Arcadia, and were diagnosed with HIV in 1986.Their case against the DeSoto County school board and the opposition they got from the former Citizens Against Aids got worldwide attention and is viewed by AIDS patient advocates as a landmark case. After they returned to school under court order, the family was the victim of an arson attack and were forced to move out of Arcadia for their safety. Ricky died in 1992. Robert died in 2000 and Randy lives in Orlando. 
NORTH CENTRAL FLORIDA
Gadsden County
The Lady Chablis was born on March 11, 1957, in Quincy. She changed her name from Benjamin Edward Knox to Brenda Dale Knox, and kept it until her death on Sept. 8, 2016, of complications with pneumonia. She won several drag pageantry titles and performed at gay pride gatherings. The celebrity drag queen was mostly known for playing herself in "Midnight in the Garden of Good and Evil."
Leon County
Rapper T-Pain -- short for Tallahassee Pain --  was born Faheem Rashad Najm on Sept. 30, 1985, in Tallahassee. He is the founder of the record label imprint Nappy Boy Entertainment and was the co-creator of the "I Am T-Pain" app for auto-tune in karaoke. He has some 1.11 million followers on Twitter. 
Wakulla County
Cecil Hamilton Bolton was born Oct. 7, 1908 in Crawfordville. He was the recipient of the U.S. Medal of Honor for fighting "gallantly" against the Germans until his men were safe on the night of Nov. 2, 1944 in Holland during World War II. He also served during the Korean War and received a Purple Heart, a Silver Star and a Bronze Star. Military history records show he retired as a colonel.  
Jefferson County
The town of Monticello's historical district is a tourist destination for people around the world who believe in ghosts. Many visit the town to get tours with Betty Davis, a self-proclaimed "ghost tracker" and founder of the paranormal group the Big Bend Ghost Trackers. 
Madison County
Ray Charles, the legendary musician of soul music, was born in Georgia, but grew up in Greenville. The town preserves his childhood home at 443 SW Ray Charles Ave., and has a bronze statue of him at a Greenville park. 
Taylor County
Rick Tuten was born Jan. 5, 1965 in Perry. After playing for Florida State University, where he earned a bachelor's in economics, he spent most of his NFL career with the Seattle Seahawks and he was a member of the St. Louis Ram's SuperBowl XXXIV team. 
Hamilton County
Celebrity chef Art Smith was born on March 1, 1960, in Jasper. The expert in Southern cuisine's clients include Oprah Winfrey and Florida governors Bob Graham and Jeb Bush, and Ali Landry.
Suwannee County 
Andra Davis was born Dec. 23, 1978, in Live Oak. After he played for the University of Florida, the Cleveland Browns drafted the linebacker in 2002. He also played with the Buffalo Bills and the Denver Broncos. 
Lafayette County
 Attorney Bill "The Duke of Mayo" Birchfield was instrumental in the construction of the Dames Point Bridge, which crosses the St. Johns River in Jacksonville. Birchfield was born on Dec. 19, 1935 in Mayo.  
Dixie County
Martin Tabert was arrested for riding a train without a ticket and was convicted to labor. His brutal death while under the custody of the Florida Department of Corrections in a Putnam Lumber Company camp in Dixie County ended Florida's practice of leasing County prisoners. The company transported him to the swamps to cut and clear timber. According to a Panama City Pilot Feb. 2 , 1922 report, Tabert was suffering from malaria when a company employee flogged him about 50 times with a 5-foot leather strap. The employee was tried for first-degree murder, but was acquitted. 
Columbia County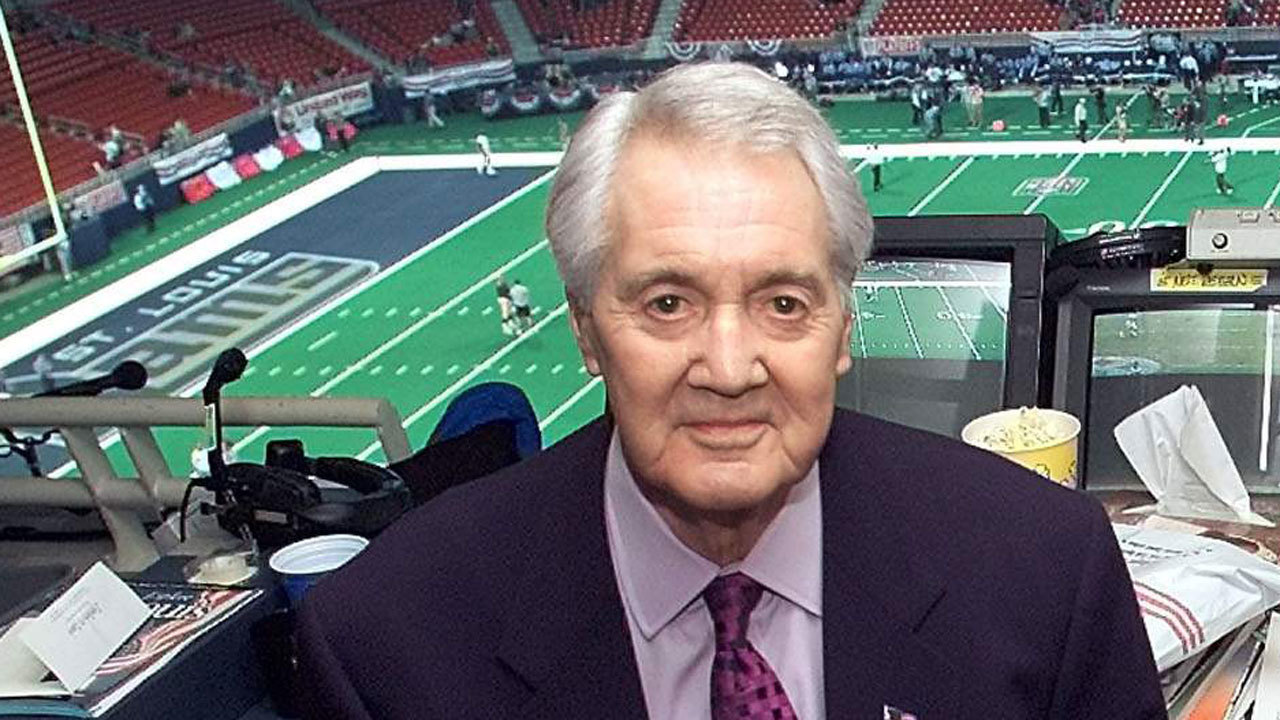 Pat Summerall was born on May 10, 1930, in Lake City. He played in the NFL, as a kicker for the Detroit Lions, Chicago Cardinals and the New York Giants. He was a sportscaster for CBS and Fox. He was inducted into the National Sportscasters and Sportswriters Association Hall of Fame in 1994 and the American Sportscaster Association Hall of Fame in 1999.
Union County
Jay North, who will always be remembered for his child-actor role as Dennis the Menace, lives in Lake Butler. He served in the U.S. Navy as a seaman stationed in Norfolk, Virginia. He was born Aug. 3, 1951, in Hollywood, California, but settled in Lake Butler, where he worked until his retirement as a correctional officer. 
Bradford County
Comedian Judy Canova was born Nov. 20, 1913, in Starke. She appeared on Broadway and dozens of films. She also hosted her own radio show. 
Gilchrist County
Country music singer Easton Corbin was born April 12, 1982 in Trenton, where he grew up in his grandparents' farm. He lives in Nashville and has some half a million followers on Twitter. 
Alachua County
Comedian Maya Rudolph, who was born in Gainesville, joined Saturday Night Live in 2000 and remained with them for about seven years. She continued to thrive as an actress in high-profile comedies, including "Bridesmaids" and "Grown-ups." 
Levy County
Sylvester Carrier is remembered for his heroism in Rosewood, a primarily black town destroyed after a massacre in 1923. Actor Don Cheadle portrayed Carrier, an African-American resident who was accused of organizing against a white mob to save lives, in the movie "Rosewood." A report claims he shot and killed two deputized white men before he was killed. The Florida Legislature later awarded eight Rosewood survivors $150,000 each in compensation.  
NORTHEAST FLORIDA
Baker County
Blaire Hanks is a 24-year-old country singer who moved from Macclenny to Nashville when he was 19 to pursue a music career. His relationship with reality TV star Savannah Chrisley quickly turned him into a social media celebrity. 
Nassau County
Howard "Howie" Kendrick was born July 12, 1983 in Jacksonville but grew up in Callahan. He is a Major League Baseball left fielder for the Philadelphia Phillies, and he played for the Los Angeles Angels of Anaheim and the Dodgers. 
Duval County
Ashley Greene was born Feb. 21, 1987, in Jacksonville. She moved to Los Angeles when she was 17 and hit her big break when she joined the "Twilight" franchise as Alice Cullen.  The actress has some 2.2 million followers on Twitter.
Clay County
Artist Augusta Savage was born on Feb. 29, 1982, in Green Coves Springs. She made a name for herself as a sculptor during the Harlem Renaissance in New York, where she died of cancer on March 26, 1962. Her pieces are now part of art collections around the world -- including the Smithsonian American Art Museum. 
Félix Varela was born in Havana and grew up in St. Augustine. He studied to become a priest at San Carlos and San Ambrosio Seminary in Havana. He also studied and taught at the University of Havana. As a notable figure in the Catholic Church, the priest opposed slavery and is being considered for canonization as a Catholic saint.  
Putnam County
Opera singer Camellia Johnson began her career performing works from the mezzo-soprano repertoire and retrained her voice as a soprano. Johnson made her professional debut at the Metropolitan Opera as Lily in Gershwin's Porgy and Bess under the baton of William Vendice.
Flagler County
Lou Miceli Jr., a graphic artist better known as the lead vocalist of the metalcore band Palisades, was born in Palm Coast. He has some 12.7K followers on Instagram and some 13,000 followers on Twitter. 
NORTHWEST FLORIDA
Escambia County
Kiersey Nicole Clemons, an actress and a singer, was born in Pensacola.Clemons got famous for her role as Cassandra "Diggy" Andrews in the 2015 comedy-drama film "Dope." She also plays Bianca on the Amazon series "Transparent."
Santa Rosa County
Abigail Spencer was born in Gulf Breeze. The actress began her career as Rebecca Tyree in "All My Children" and has appeared in numerous films include "This Is Where I Leave You."
Okaloosa County
Scott Frank was born March 10, 1960 in Fort Walton Beach. He is a writer and director who is most known for his work in the films "Minority Report," "The Wolverine" and "Logan."
Walton County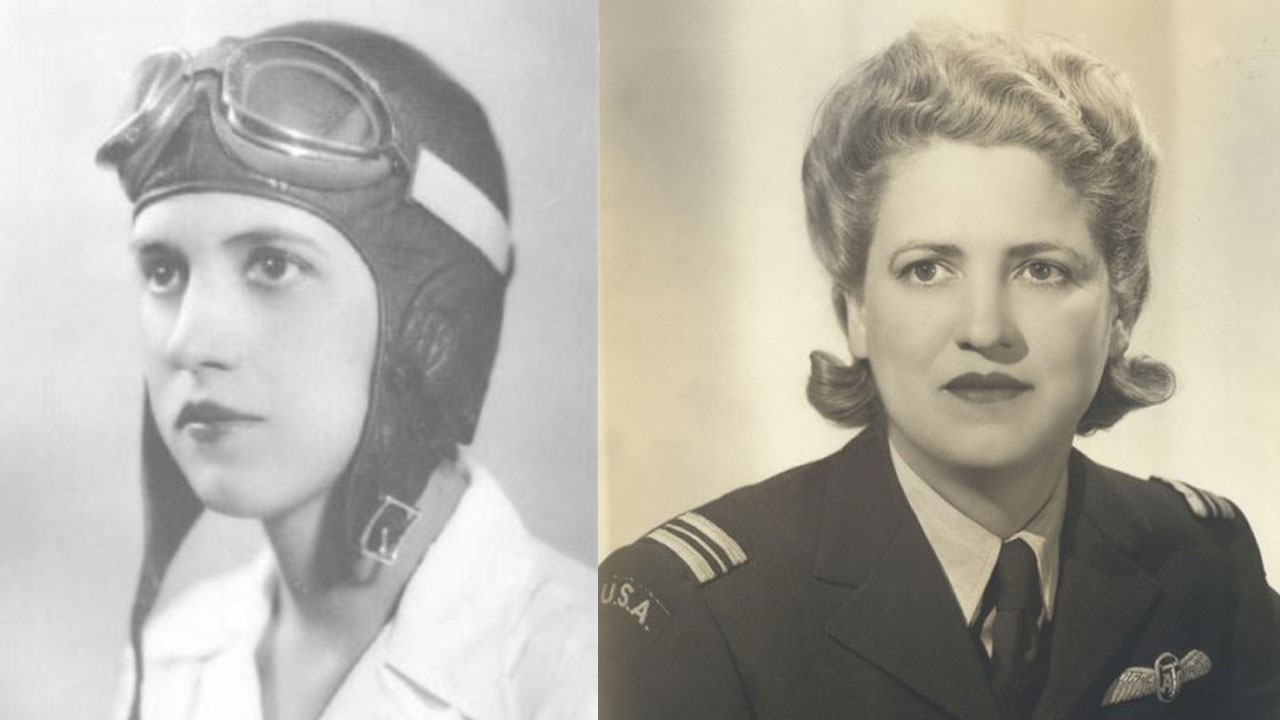 Pilot Jacqueline Cochran was born May 11, 1906 in DFuniak Springs. She was an advocate for female aviators during WWII, led the Women's Air Force Service Pilots training program, and in 1953 was the first woman to breach the sound barrier. 
Holmes County
Wesley Wing, a martial arts master in the 6th degree, runs a martial arts studio in his hometown of Bonifay since 1987. Wing was the 1990 World Champion of the The American Taekwondo Association and is a regular at the Korean Martial Arts Festival in Florida.
Washington County
Artis Gilmore was born on Sept. 21, 1949 in Chipley. He is a retired basketball player who played in the American Basketball Association and NBA. Gilmore was inducted into the Naismith Memorial Basketball Hall of Fame on 2011.
Bay County
Paula Barbieri is a former model and actress who was in 1994 issue of Playboy. She authored a book about her experience as the last girlfriend of O. J. Simpson before the murder of Nicole Simpson. She was with him the night before the murders. Barbieri was born on Dec. 31, 1966 in Panama City.
Faye Dunaway was one of the hottest actresses in the 1970s playing aggressive women with sex appeal in films like "Bonnie and Clyde," "Chinatown" and "Network." She was born Jan. 14, 1941, in Bascom.
Calhoun County
Mike "Big Mike" Mathews was born Sept. 7, 1980 in Blountstown. After graduating for the Fork Union Military Academy, he played basketball for Florida State University. He played professionally in Europe and South America before becoming a member of the Harlem Wizards. 
Liberty County
After moving to Bristol in 1946, Rev. Elvy E. Callaway, an attorney and a  practitioner of "teleology," discovered several features in the area that he said matched the Bible's description of the Garden of Eden, where Adam and Eve lived. His followers built an entrance to the area and made nature trails overlooking the Apalachicola River. Callaway died at 91 and was buried at the Meacham Cemetery. Photo by State Archives of Florida. 
Gulf County
Greg Lewis was born on Aug. 10, 1969 in Port St. Joe. He is an assistant coach in the National Football League, where he was formerly a wide receiver. After playing college football for Illinois, he played for the Eagles and the Minnesota Vikings. Lewis has served as assistant coach for the University of San Diego, San Jose State, Pittsburgh Panthers and the Philadelphia Eagles.
Franklin County
Van Johnson is the mayor of Apalachicola, where he was born on Nov. 7, 1959. Johnson, a former Franklin County Solid Waste Department employee, became the first African-American mayor of his city in 2007. He has remained in office ever since. 
SOUTHEAST FLORIDA
Martin County
Jimmy Gary Jr. was born Nov. 7, 1972 in Stuart. He ran track and played basketball and football in high school. The former West Virginia University star running back played for the NFL's Seattle Seahawks. He is better known for his role as a correctional officer in the popular Netflix series Orange is the New Black.
Palm Beach County
Burton "Burt" Reynolds, the actor who starred in Deliverance, The Longest Yard, Smokey and the Bandit and Boogie Nights, moved to Palm Beach County when he was a boy. His father was the Chief of Police of Riviera Beach and he graduated from Palm Beach High School.
Broward County
Bella Thorne was born Annabella Avery Thorne on Oct. 8, 1997 in Pembroke Pines. In 2010, she went public about her experience with bullying while growing up with dyslexia and came out as bisexual on Twitter in 2016. 
Miami-Dade County
In 1964, Sidney Poitier became the first African-American man to win an Academy Award for best actor for his role in "Lillies of the Field." He was born on Feb. 20, 1927 in Miami. His parents were from the Bahamas. He left Miami when he was 16 and found his passion for acting in New York. 
Monroe County
Fats Navarro, born Theodore Navarro on Sept. 24, 1923 in Key West, was one of the best jazz trumpeters of the 20th century.  He died in New York City after years of struggling with a heroin addiction. He was 26. Listen to Fast Navarro "Nostalgia"
SOUTHWEST FLORIDA
Charlotte County
Vincent Hancock was born March 19, 1989 in Port Charlotte. He won the gold medal in the men's skeet at the 2008 Summer Olympics in Beijing and the 2012 Summer Olympics in London.
Glades County
Jules Letemps is at Glades County Detention Center. Legal advocates hold his case as an example of  the injustice of the lack of statute of limitations on criminal offenses. After spending 27 years wrongfully imprisoned for rape, authorities didn't free him due to a 30-year-old conviction on a felony cocaine distribution charge. The 53-year-old grandfather left Haiti when he was 17 on a humanitarian parole and he is being indefinitely under the threat of deportation. The photo is by Scott McIntyre for The Marshall Project. 
Lee County
Deion Sanders was born born Aug. 9, 1967 in Fort Myers. The former professional football and baseball player works as an analyst for CBS Sports and the NFL Network. He was inducted into the Pro Football Hall of Fame in 2011.
Hendry County
Christopher Murrah was born March 18, 1981, in LaBelle He is a director of theatre and opera who teaches at Yale University and at New York University. Murrah is also an actor. He had a leading role in "What Happens Next," a 2011 romantic comedy. 
Collier County 
Susie Billie was the healer and medicine woman of the Big Cypress Seminole Indian Reservation. She received the Florida Folk Heritage Award in 1985. Her grandfather and uncle were the medicine men of the tribe, and she passed her knowledge down to her daughter Agnes Cypress.