Officers under investigation for striking accused drug dealer
Cops deliver 'right elbow strike,' 'closed right hammer fist' to man in custody
MIAMI BEACH, Fla. – When an undercover police officer told Richard Johnson that he was looking for "some white," his response was "Hey! I got that loud and I got that white," according to the arrest report.
Johnson thought he was in business, but he would later find himself claiming he was the victim of police brutality. The undercover officer met with Johnson on Ocean Drive and 10th Street. Police officers said Johnson agreed to sell them $80 bags, but they had to walk with him to Washington Avenue.
The undercover officers reported they saw Johnson, 26, walk to an apartment at 825 Euclid Ave. to get the drugs, and when he returned with the bag, an exchange was made. Officers rushed to arrest Johnson inside the Aladdin Smoke & Vapor Shop on Washington Avenue.
Johnson "quickly started to resist by tensing his arm and forcibly pulling away," the arrest report said. 
Officers said Johnson was uncooperative and refused to comply with instructions, so they had to use force March 24 to deal with him. The Miami Beach Police Department launched an internal investigation to determine whether or not the officers used excessive force.
Police officers said Johnson bumped into a glass display, causing four glass hookahs to shatter. The damage was valued at some $800. When officers searched him, they found 7.6 grams of marijuana, .6 grams of cocaine and $255 in cash.
It reportedly took four officers to handcuff him outside the store. 
A detective "had to physically maneuver" Johnson by his right arm into the patrol vehicle, because "he was tensing his body and refusing to sit inside the prisoner cage of the transport," according to the arrest form. 
Police officers said when they arrived at the holding facility Johnson remained uncooperative, and refused to get out of the patrol car. 
"Officers needed to use force to remove him, giving premeditated warning that an altercation was imminent," officers said in the arrest report. 
Johnson was hesitant to get out of the car, but eventually complied. Once inside the jail, officers said Johnson remained uncooperative.
"I don't give a [expletive]. You know what I am saying. I sure don't. Y'all like to act like I'm scared of you," Johnson said, an officer's body cam video shows. "I ain't scared of you by a long shot, buddy, straight up."
Johnson wanted to know why he had been arrested and said he had done nothing wrong. He didn't want to get in the cell and an officer said he held on to the door frame. 
An officer had to "grab hold of the defendant by his shirt and direct him into the cell," the arrest report said. A video showed the officer pushed him. When Johnson allegedly tried to walk out of the cell, two officers were standing at the door.
Officers claim Johnson was in a "fighting stance with his arms bowed." In response, police officers said the detective "delivered a right elbow strike to the left side" of Johnson's jaw.
Police officers said Johnson then attempted to tackle the detective, but the detective "sprawled out his legs and grabbed hold of the defendant's upper body." The video doesn't show what happened next, but is a second loud noise inside the cell. 
Officers said Johnson continued to fight, so a detective "delivered a closed right hammer fist to the left side" of Johnson's face. Johnson was on the floor when officers asked him to stop resisting. 
"Oh, Jesus, please," Johnson said, an officer's body cam video shows. 
Once he was handcuffed, the officers escorted him out of the cell and sat him on the ground. The video shows him bleeding. 
"I didn't do nothing. I didn't attack you or nothing ... Why would you do that? God is not pleased with you," Johnson said and later started crying and saying, "They just hit me on purpose!" 
Officers summoned Miami Beach Fire Rescue to check on him and they treated him at the jail. Police officers said he suffered a broken lip. Johnson filed a complaint claiming it was police brutality. 
Johnson was on probation for strong arm robbery. He was facing possession of cocaine with the intent to sell, possession of marijuana, criminal mischief and resisting an officer with and without violence.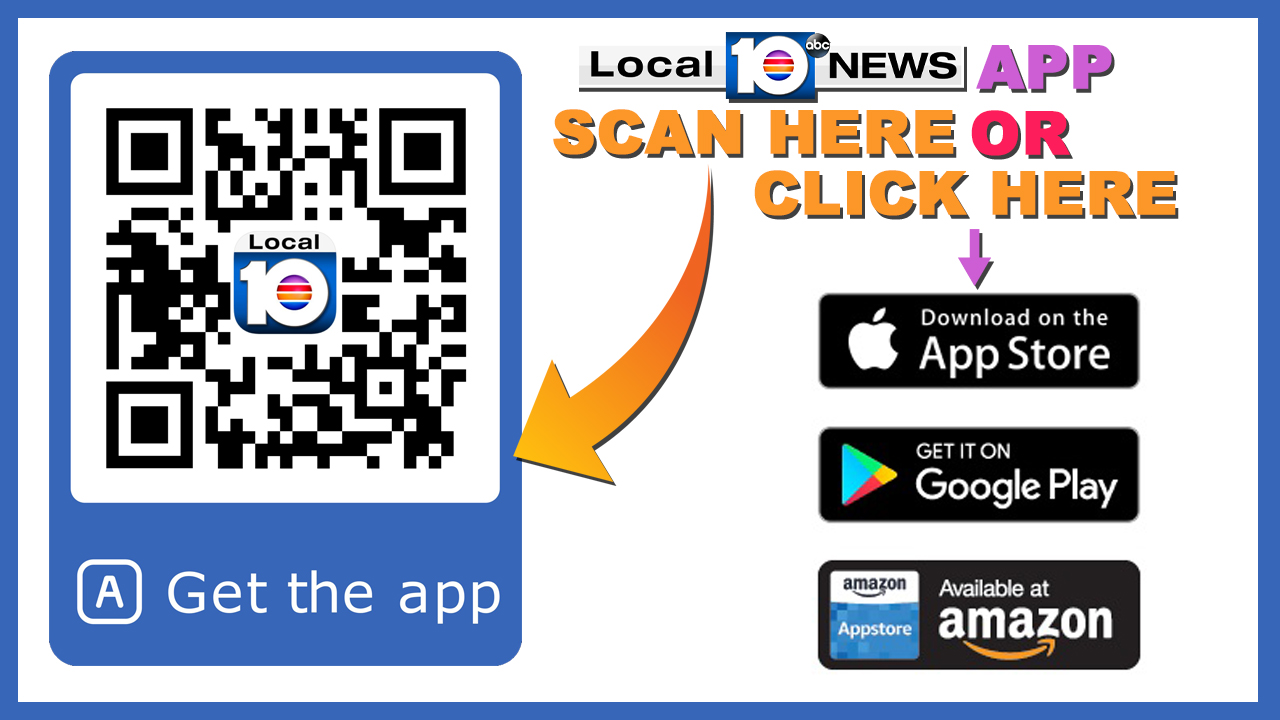 Copyright 2018 by WPLG Local10.com - All rights reserved.
---
About the Authors: