South Florida restaurant was faking farm-to-table fare, state says
Ice Box Cafe's main supplier was national food distributor, lawsuit claims
MIAMI-DADE COUNTY, Fla. – The state attorney general says a South Florida restaurant was serving up lies.
Attorney General Pam Bondi has filed a civil complaint against Icebox Cafe and Icebox Cafe at Miami International Airport for allegedly supplying non-locally sourced or sustainable products as claimed on restaurant menus.
Icebox Cafe at MIA, a self-proclaimed farm-to-table eatery, allegedly misled customers by claiming the restaurant received state certification as a local provider and sold local products.
However, national food distributor Sysco provided much of the food sold.
"Many Floridians want to know where and how their food was grown, and we will not stand for any restaurant misrepresenting the origin of the produce they sell to deceive customers seeking locally-sourced, fresh food," Bondi said.
Farm-to-table is a growing movement for consumers looking for a more health-conscious lifestyle, willing to pay top dollar for the freshness and uniqueness these restaurants provide.
Bondi's office, the Department of Business and Professional Regulation and the Department of Agriculture and Consumer Services are  looking into the business practices of so-called farm-to-table restaurants across the state to ensure consumers are not being deceived.
The Icebox Cafe eateries are allegedly in violation of Florida's Deceptive and Unfair Trade Practices Act as a result of allegedly making false or misleading statements, as well as material omissions regarding the food products offered and sold to consumers.
Ice Box advertised its cuisine as "farm to terminal" at its Miami International Airport location, in Terminal D.
The restaurant touted fresh, local and house-made products.
The state said Ice Box's Miami Beach location on Purdy Avenue claimed some items were made with products from Paradise Farms in Homestead.
The suit said nothing was bought from Paradise.
A manager at Paradise Farms told Local 10 Investigator Jeff Weinsier, it has been four years since Ice Box made a purchase.
Bondi said Ice Box implied some cocktails were made with ingredients picked from a nearby garden when they weren't. 
Claims of wild salmon and fish caught and served the same day also weren't true, the suit said.
Ice Box responded to the claims in a written statement.
"At the time of the complaint in question Icebox Cafe was part of a marketing campaign at the Miami International Airport called, Fresh From Florida, which highlighted concessionaires' commitment to utilize Florida purveyors," Ice Box owner Robert Siegmann said.
"We relied on our vendors who stated products came from Florida producers. We never proposed that every item sold was exclusively farmed and produced in Florida although we made every attempt to utilize Florida producers when available and practicable," he said.
Consumer demand for locally produced foods has grown.
The most recent figure reported by the United States Department of Agriculture estimates local food sales in the U.S. totaled $6.1 billion annually.
"There is absolutely ... a trust factor," said Tamer Harpke of Harpke Family Farm in Dania Beach.
Harpke said he knows what it's like to get ripped off.
"In our last four growing seasons we have found upwards of five or six places that had our name on their wall on a map or on their menu that didn't do business with us," Harpke said.
Harpke said consumers should growing seasons.
"If they claim their lettuces are local, ask them what farm it comes from and maybe you follow it up with research of your own," he said.
Harkpe said vegetable season in South Florida is over by the end of May or beginning of June. 
"Then we move to tropical fruits," he said.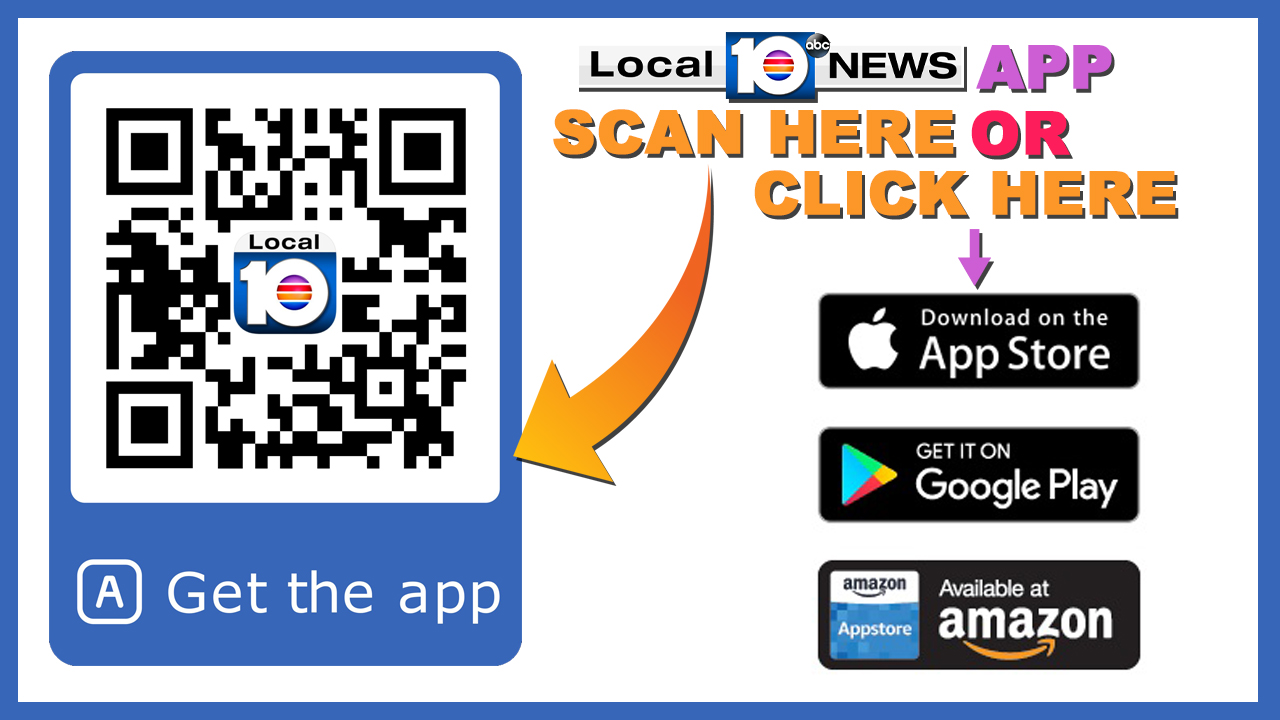 Copyright 2018 by WPLG Local10.com - All rights reserved.
---
About the Author: