American trapped in Venezuelan prison riot continues his pleas for help
'The guards are here and people are trying to break in my room and kill me'
---
CARACAS, Venezuela – After two years in a Venezuelan jail, Joshua Holt, a Mormon missionary from Utah, is in the midst of a prison riot in Caracas. After inmates overtook the cell block demanding trials, Holt and his wife talked to Local 10 News Friday from their prison cell.  
Holt, 26, claims he traveled to Venezuela to wed the Venezuelan Mormon whom he had met online when Venezuelan authorities wrongly accused him of stockpiling weapons in public housing. He has yet to stand trial and now he fears someone is going to get into his cell and kill him and his wife. 
"I need you to tell your country that his life is in danger," Holt's Venezuelan wife, Thamara "Thamy" Holt Caleño said.  "And his government should find the way to get him out of this country."
Holt and Caleño, who is a mother, sent a picture from inside the prison saying authorities have said they will transfer them to begin a trial, but they are refusing to move without guarantees and outside observation.
"I want to see my three kids again," Caleño said.
Gabriel Valles, one of the political prisoners held since Sept. 5, 2014, released a message with the help of his mother saying that about 5:30 p.m. officers removed about 300 inmates from the prison and got inside, while there are about 80 inmates refusing to surrender. 
"We are talking to them about guaranteeing our lives and they won't respond," Valles said. 
Lilian Tintori and an opposition lawmaker tweeted a video about 10:55 p.m. showing relatives in tears waiting outside of the prison, as a series of buses with escorts passed by. Relatives were demanding that Venezuelan authorities release a list of the inmates and their locations. 
After two 20-second videos and messages were published on Holt's Facebook account asking for help, officials with the U.S. Embassy in Venezuela confirmed he was among the other U.S. citizens who were imprisoned there. The U.S. State Department called on the Venezuelan government to release him. 
"Helicoide, the prison where I am at, has fallen," Holts' Facebook post said Thursday. "The guards are here and people are trying to break in my room and kill me."
Holt also said the Bolivarian National Intelligence Service, or SEBIN, agents told him that as long as the U.S. government continues to attack the Venezuela government, and as long as Sen. Marco Rubio continues talking about him, "the longer that they will never let me go."
Rubio denounced diplomatic back channels between the United States and Venezuela in March. He was concerned the Venezuelan government was going to trade Holt for U.S. concessions over sanctions.
Diosdado Cabello, the ruling socialist party's second-in-command, appeared on state television Wednesday evening to denounce the top U.S. diplomat in Caracas.
"Holt is the chief U.S. spy here in Latin America," Cabello said. "The U.S. charge d'affairs went yesterday to the Foreign Ministry to put up a show."
Venezuelan President Nicolas Maduro's administration is holding 338 political prisoners, according to the Venezuelan legal group Foro Penal. There are an estimated 265 confined at the Helicoide prison, out of which 56 have yet to get a trial, according to activist Lorent Saleh.
Maduro is expected to be re-elected this weekend despite the crisis. 
FLASHBACK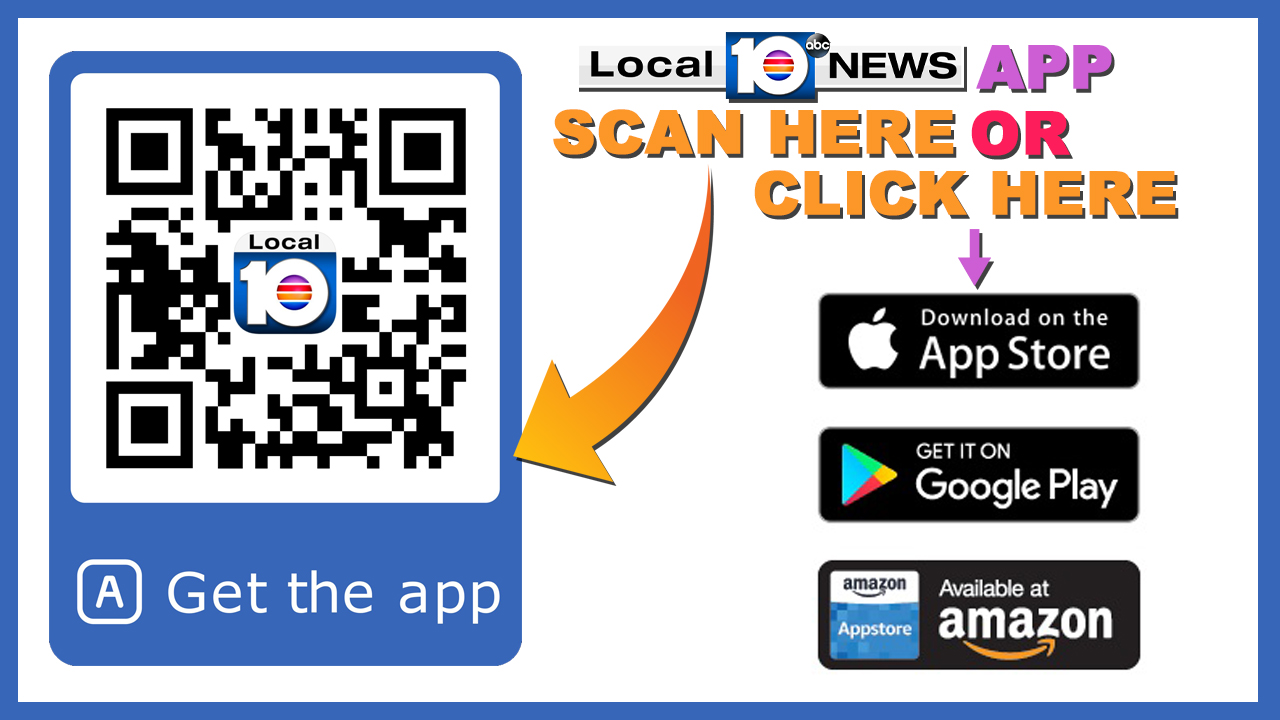 Copyright 2018 by WPLG Local10.com - All rights reserved.
---
About the Authors: