Trump bans purchase of debts owed to Venezuela
U.S. sanctions still allow oil product imports from Venezuela
MIAMI – After Venezuelan President Nicolas Maduro, the late Hugo Chavez's hand-picked successor, secured his job until 2025 Sunday, the international community moved to pressure his administration. 
President Donald Trump signed an order Monday limiting the Venezuelan government's ability to sell off public assets after a "sham" election. The order bans purchases of debts owed to the government or state-owned enterprises, including accounts receivable.
"I have taken action to prevent the Maduro regime from conducting 'fire sales,' liquidating Venezuela's critical assets -- assets the country will need to rebuild its economy," Trump said in a statement released by the White House. "This money belongs to the Venezuelan people."
The new sanction -- which includes the state's oil company Petroleos de Venezuela S.A., or PDVSA -- is intended to stop Maduro from using a strategy to raise cash by selling off debt. But they do not target the oil sector, a move that could hurt U.S companies, which are still allowed to import oil products from Venezuela. Previous sanctions also had exclusions to protect Citgo.
The order "limits cash management transactions," Antonio de la Cruz, a former PDVSA planning manager told Bloomberg. He added it also "curtails its capability to finance itself using its main U.S. subsidiary, Citgo Petroleum Corporation."
"The United States remains committed to the Venezuelan people, who have suffered immensely under the Maduro regime," Trump said. "We call for the Maduro regime to restore democracy, hold free and fair elections, release all political prisoners immediately and unconditionally, and end the repression and economic deprivation of the Venezuelan people."
British foreign secretary, Boris Johnson, said they were going to "have to tighten the economic screw on Venezuela." Spanish Prime Minister Mariano Rajoy said the process did not follow "minimal democratic standards" and vowed to consult with European counterparts on how to ease "the suffering of Venezuelans."
The 14-nation Lima group of Latin American countries and Canada did not recognize the presidential election as legitimate and recalled their ambassadors from Caracas.
Electoral council officials announced late Sunday night that about 54 percent of the registered voters did not turn out to cast a ballot. There are an estimated 35 million Venezuelans and officials reported 68 percent of the votes cast -- about 5.8 million -- were for Maduro. 
Luis Rondon, the only member of the electoral council who did not support Maduro, said he didn't recognize the results of the election. While mimicking the system in Cuba, Maduro is accused of stacking the National Electoral Council with his cronies
"It's evident we are the resounding majority those who want a new Venezuela," Henrique Capriles, one of Venezuela's most prominent opposition leaders, said. "It's evident those who are in power can't mobilize and don't have the support they once enjoyed."
In some neighborhoods in Caracas, the news shared on social media was met with the "Cacerolazo," using a spoon and a pot or a pan to make noise in protest. After the government's cracked down on journalist who were not sympathetic to Maduro, most Venezuelans get their news on social media.
Maduro ran against former Chavista Henri Falcon and evangelical minister Javier Bertucci. The low turnout was part of the opposition's effort to let Maduro know that Venezuelans do not believe in the legitimacy of the electoral system. 
Venezuelan officials reported Maduro received about 1.5 million less votes than when he was elected in 2013. After the election, both Falcon and Bertucci said they do not recognize the electoral process as valid. 
There are 16.5 million government "Fatherland" cardholders in Venezuela and Maduro promised to give a "prize" to those who voted for him and turned out to the "Red Points" to scan a QR code near most of the polling locations. 
Falcon accused Maduro's administration of violating campaign rules with their Red Spot operation to pressure voters. He said officials were selectively parceling out food and money to manipulate Venezuelans in need to vote for him.
Critics say Maduro's administration's moves to assure his victory also include the brutal repression of protests, banning opposition parties and eliminated ink requirement for voters. Aside from dealing with hyperinflation, Venezuelans face a shortage of medications and food. 
Vice President Mike Pence denounced the Venezuelan government as a dictatorship and demanded that Maduro allow humanitarian aid into the country.
"The United States will not sit idly by as Venezuela crumbles and the misery of their brave people continues," Pence said in a statement. 
U.S. Sen. Marco Rubio, who has repeatedly pushed for a tougher U.S. response on Venezuela, tweeted that "now there is no doubt that there is not an electoral exit."
A small group of protesters have gathered this morning, but that's it. Most seem to have already accepted Maduro's re-election. pic.twitter.com/69eeV6mHYJ

— Cody Weddle (@coweddle) May 21, 2018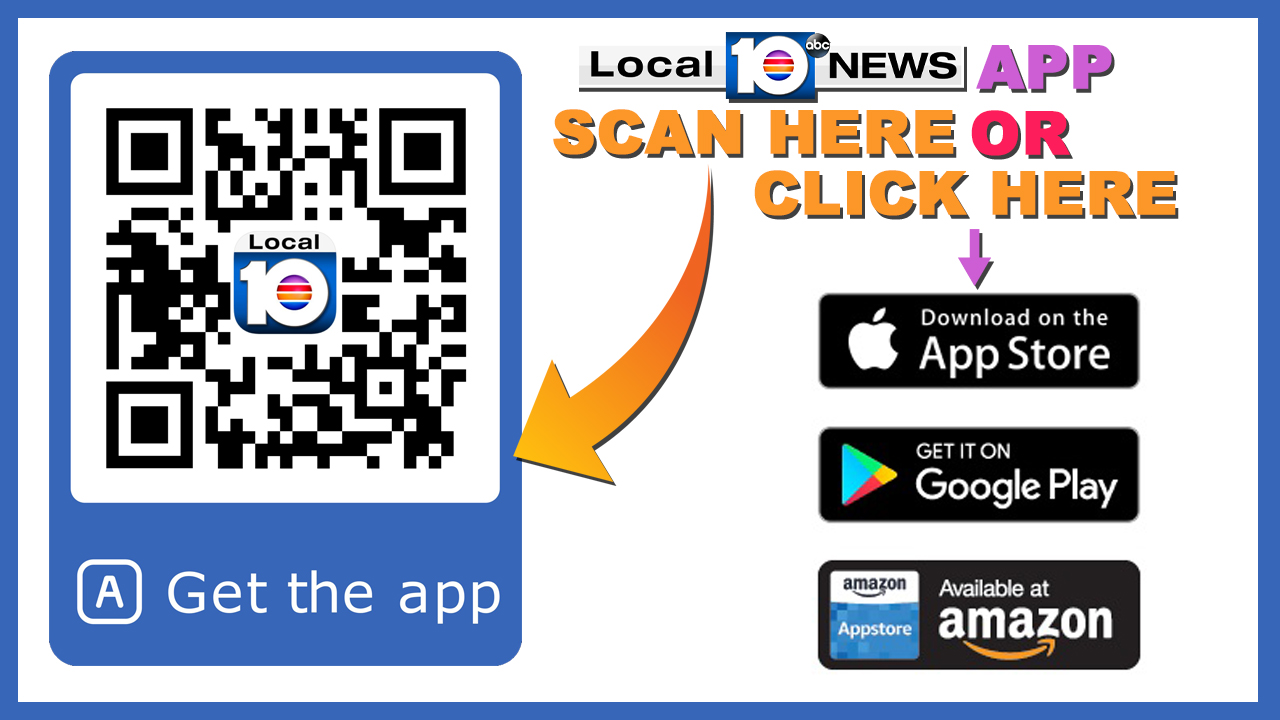 Copyright 2018 by WPLG Local10.com. The Associated Press contributed to this report. All rights reserved. This material may not be published, broadcast, rewritten or redistributed.
---
About the Authors: