MIAMI - The fiancée of a man killed by an alleged drunk driver over the weekend says the crash claimed the life of her soul mate.
"He was my best friend, my everything, he was my life, my support in every single way," Lyn Perdomo told Local 10's Roger Lohse.
The wedding band she's now wearing on a necklace was supposed to go on Tony Alvarez's finger one day soon. But her dreams of marrying him were dashed in an instant Sunday morning by an alleged drunk driver.
She said it happened while Alvarez was on his way to South Beach, where they work at the same hotel.
Red-light cameras captured the crash. The 29-year-old was killed instantly when his car was hit broadside by a black SUV that barreled through the intersection.
Miami police said Alexei Gonzalez (pictured) was behind the wheel of the SUV, but not for long. He allegedly tried to run away. Cops eventually caught him and arrest records show his blood alcohol content was one and a half times the legal limit.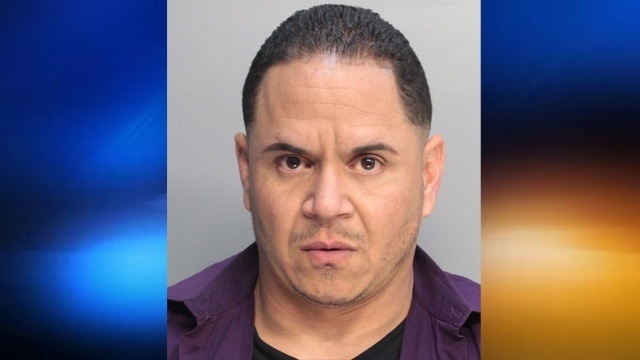 "He's a coward, people like that are cowards," Perdomo said.
A few hours later, Perdomo said she passed right by the crash scene on her way to work, not realizing it was Alvarez's car until she arrived at the hotel.
"His co-worker asked if I brought Tony and I said, 'What do you mean? He left at 6 o'clock in the morning,' and then it hit me. It hit me like a train wreck," said Perdomo.
Alvarez arrived from Cuba three years ago and most of his family still lives there. She said he liked movies, anime cartoons and typical guy stuff. But mostly, Perdomo said, he loved her and was just as excited as she about marrying his soul mate.
"He was always smiling, he loved everybody unconditionally, he loved me unconditionally," Perdomo said.
A memorial service for Alvarez is planned for Saturday. Gonzalez, the alleged drunk driver, is charged with DUI manslaughter and is being held on $100,000 bond.
Copyright 2014 by Local10.com. All rights reserved. This material may not be published, broadcast, rewritten or redistributed.