HOLLYWOOD, Fla. - A South Florida doctor claims he's being punished for making a joke about a popular erotic romance novel, and now he's suing the hospital system.
"I mean, do we live in the world now where, like, you can't say anything about anything, otherwise you're toast professionally?" the doctor's attorney, David Di Pietro, said.
Dr. Mitch Grabois, an Ob-Gyn, said his joking comment took on a life of its own.
"I've been a doctor for 36 years," he said. "I have never, ever been accused of being unprofessional."
Grabois was department chief for obstetrics and gynecology at Memorial Regional Hospital. During a closed-door department meeting in March, he said a nurse complained about another doctor's alleged behavior with a patient.
"One of the nurses expressed that it's so bad that there was a screaming patient and a doctor had shoved a washcloth in her mouth to stop her screaming," Grabois said.
Surprised, Grabois said he made a sarcastic reference to a popular book and movie.
"And then I did make the comment, 'Like 50 Shades of Grey?'" Grabois said.
Grabois' attorney said his client didn't talk about anyone's body parts or about sexual activity.
"All of a sudden, I was threatened by the medical staff director, 'You know, Mitch, if you don't resign, you know, we're going to, you know, affect you by changing your credentials to six months with concern,'" Grabois said.
To be re-credentialed with concern means Grabois can no longer head the department or be on Memorial Health's board. He and his attorneys argue the real reason for the discipline is because he is often vocal about patient safety issues and this comment is just an excuse.
"They took a comment -- 'Oh, that's sexual harassment. That's so horrible' -- and they went with it," Di Pietro said.
In an email, a hospital spokesperson said Grabois "made several comments, which were highly inappropriate, offensive and sexual in nature. Several physicians and nurses lodged complaints and a compliance hotline call was received."
With more people than ever coming forward as part of the #MeToo movement against sexual harassment, Di Pietro said this is not a similar case.
"'50 Shades of Grey,' which is a movie and a book that how many women in our society have read?" Di Pietro said. "(It's) been totally blown out of proportion."
Di Pietro maintains they have repeatedly asked the Memorial Healthcare System for documentation of the concerns involving Grabois, but have received nothing.
The Broward County Medical Association wrote a letter, citing concerns that the doctor wasn't given a chance to address the allegations.
"In any case where you do not have both sides -- without facts and evidence -- is really detrimental for physicians," Dr. Aaron Elkin, of the Medical Association, said.
The hospital said the reappointment with concern was meant "as an encouragement for further improvement, education and remediation," and his "privileges to practice medicine at Memorial are in no way limited."
But Grabois' attorneys argue that by losing his leadership roles, he is losing income and perhaps, most importantly, damage is being done to his reputation. They filed a lawsuit asking the court to intervene, but so far have been unsuccessful.
"All we're asking for is give us the complaint and allow us to respond, and give us a fair group of people to make a decision on it," Di Pietro said.
A spokesperson for Memorial Healthcare System would not comment on the ongoing litigation, but said all doctors are evaluated on their ethics and conduct before reappointment.
Below is the full statement from Memorial:
"In March 2018, Dr. B. Mitchell Grabois made several comments during an OB/GYN department meeting which were highly inappropriate, offensive and sexual in nature. Several physicians and nurses lodged complaints and a compliance hotline call was received.
"Dr. Grabois' appointment to the medical staff was up for routine renewal. Prior to a decision on reappointment, each doctor is peer reviewed by a system-wide Credentials Committee, which includes evaluation of the doctor's ethics and conduct. The Credentials Committee reviewed Dr. Grabois and recommended his reappointment with concern for six months, which is intended as an encouragement for further improvement, education, and remediation. Dr. Grabois was present and participated in the Advisory Council Meeting where the recommendation to reappoint him with concern was presented.

"Dr. Grabois filed a complaint with the Court as well as an emergency motion for injunction regarding the reappointment with concern. After a full evidentiary hearing, the Court denied Dr. Grabois' motion. Memorial respects the legal process and reserves any further comment on pending litigation."
In response, Grabois' attorney said the doctor participated in the Advisory Council meeting, but was never provided a copy of the allegations against him, making it difficult to respond.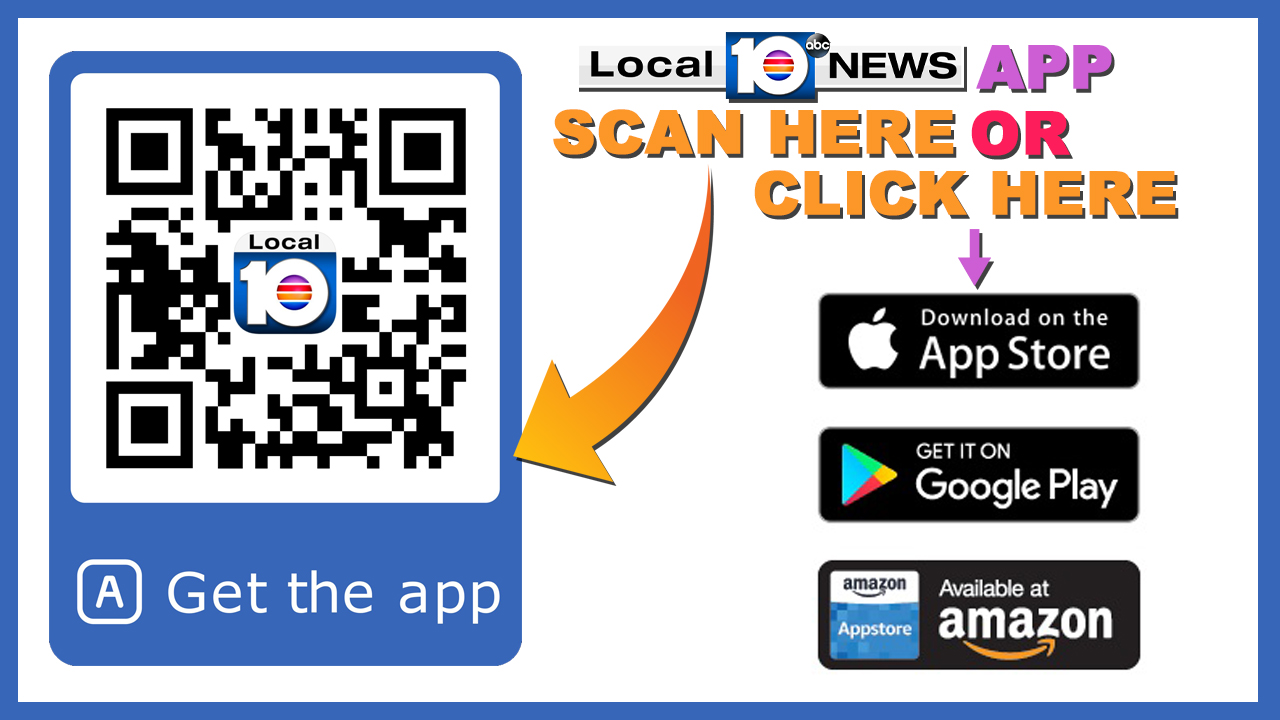 Copyright 2018 by WPLG Local10.com - All rights reserved.