MIAMI BEACH, Fla. - While planning for a vacation, Monique Price found a house in Miami Beach that she thought was perfect for her friend's bachelor party trip in June.
The house at 22nd Street and Alton Road was listed on the website Homeaway.com.
After contacting the woman listed as the home's owner, the group paid around $6,000 to hold the reservation.
Price said shortly after she paid, the woman disappeared.
"We knew her to be Eudele Calderon. That was the name that was on HomeAway," Price, who lives in Ohio, said.
Miami Beach police said Calderon's real name is Vivian Ortiz, and when Price researched that name, she found a Local 10 News report from May about her.
When Miami Beach was cracking down on illegal short-term rentals, which are widely banned in Miami Beach, Ortiz's company, I Love Miami Condos, was on an invoice for an illegal rental on Palm Island.
Back then, when Local 10 News tried to track her down, it was discovered her business address was actually a hotel on Collins Avenue, where an employee said no one by the name of Vivian Ortiz worked.
Her website now lists a Washington Avenue address, which turned out to be a cybercafé.
Mario Figueredo, who works at Cybr Caffe, said that Ortiz never had an office there, but that he wasn't surprised she got arrested. He said the business had repeatedly asked Ortiz to stop using their address.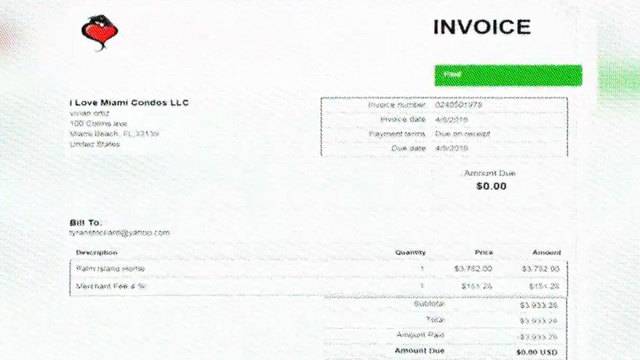 After Price filed a complaint, police found Ortiz at a house on Palm Avenue and arrested her on charges of fraud, grand theft and burglary.
Pictures on Ortiz's Facebook page show her at the Alton Road home she advertised and purported to own.
Records show the house is actually owned by Gleason Properties LLC, and code officers have cited the property for illegal rentals at least three times.
According to the police report, one family from Illinois paid nearly $7,000 to rent the home for their Christmas vacation, but when they got here to Miami Beach, Ortiz reportedly told them the home was no longer available.
Local 10 News caught up with Ortiz at her Miami Beach home, but she declined to speak.
"You have this sort of shadow market of folks who are out there renting, and it could affect the brand for visitors who may not have a great experience," Miami Beach city attorney Jimmy Morales said.
Morales said cases like this hurt residents and visitors.
A new law making its way through the state Legislature would strip cities of their right to restrict these rentals.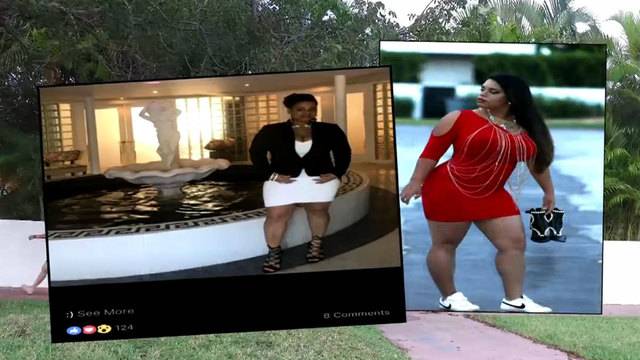 If it becomes law, HB 425 would provide that laws put in place by local cities after 2011 would not be able to restrict vacation rentals. Several cities in South Florida have ordinances regulating short-term rentals.
"I don't get it, because our residents are their voters too, and you would think they would want to protect their neighborhoods," Morales said.
HomeAway did release a statement to Local 10 News about this incident: "The listing in question has been removed from our site. Any affected travelers are encouraged to contact HomeAway's 24/7customer service team. Fraudulent transactions on HomeAway are incredibly rare - the overwhelming majority of bookings on HomeAway.com result in positive experiences for both owners and guests. In order to ensure secure bookings, we recommend paying through HomeAway's system. Travelers who book and pay for a property through HomeAway's checkout system are automatically covered by our Book with Confidence Guarantee, which protects 100% of a traveler's payment against things like listing fraud, phishing, significantly misrepresented properties and more."
The company also directed customers to check out their website for any questions about bookings.
Price said her group is still trying to make their trip happen, but hopes Ortiz's arrest protects others.
"As long as we're the last people that she victimizes, we're OK with that," Price said.
Copyright 2017 by WPLG Local10.com - All rights reserved.