MIAMI - A man has been arrested in connection with a hit-and-run crash that killed a woman Sunday night in Miami.
Ricardo Gonzalez, 25, was booked into the Turner Guilford Knight Correctional Center early Thursday. He faces charges of vehicular homicide, DUI manslaughter, tampering with physical evidence and leaving the scene of a crash causing death.
According to an arrest report, Gonzalez surrendered to officers at El Caribe Restaurant at 7173 W. Flagler St.
Authorities said Gonzalez sat with his head in his lap and was crying after confessing to the hit-and-run crash.
The owner of El Caribe told Local 10 News reporter Liane Morejon he was there when Gonzalez was arrested.
"All I heard was him crying, saying, 'I'm sorry. I shouldn't have done this,'" Henry Iraheta said. "He said his conscience kept eating at him."
Police said Gonzalez admitted to smoking marijuana shortly before the crash, but claimed he was OK to drive because he was used to driving "buzzed" and smoked marijuana twice a day for the past 10 years.
Police said Hilda Garcia, 77, was crossing Northwest 37th Avenue near Northwest Ninth Street about 10:15 p.m. Sunday when she was struck by a vehicle being driven by Gonzalez.
Garcia was just days away from celebrating her 78th birthday.
According to the arrest report, Gonzalez said he knew he hit something after passing through a green light on Ninth Street, but kept going because he was "scared for his life."
Police said Gonzalez's Pontiac was traveling at a high rate of speed on a stretch of road where the speed limit is only 35 mph. He claimed he was going between 40-45 mph, the report stated.
Authorities said Gonzalez then drove onto the Dolphin Expressway, heading east, and called his friend's mother, asking if he could spend the night at her home in Pembroke Pines.
According to the report, Gonzalez's friend asked him what happened to his car once he arrived in Pembroke Pines and Gonzalez said he had been at a girl's house and her boyfriend stole his keys and crashed his car.
A witness later called authorities and said he saw two men striking the windshield and bumper of a dark-colored Pontiac around midnight Monday in the Palms of Pembroke Pines community.
The witness said one of the men told him "not to worry because it was his vehicle," the report stated.
Authorities said Gonzalez smashed out the windshield and placed it in the dumpster before selling it for $200 to be scrapped.
Authorities said he claimed he threw out the windshield because he didn't want to attract attention to the vehicle because it was involved in a crash.
When asked why it took him several days to surrender himself, Gonzalez told officers he "wanted to see his mother and grandmother one last time because he was never going to see them again for what he had done," the report stated.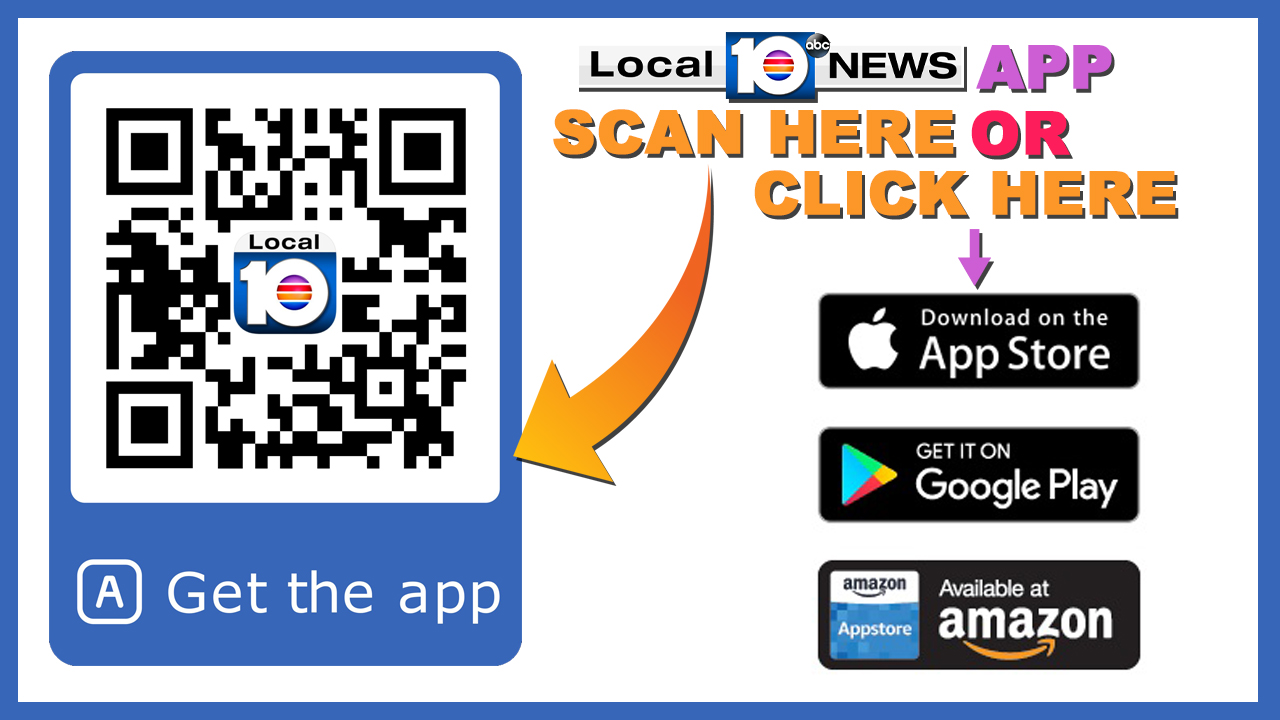 Copyright 2018 by WPLG Local10.com - All rights reserved.