KEY LARGO, Fla. - The National Oceanic and Atmospheric Administration (NOAA) is testing unmanned aircrafts to track wildlife in the Florida Keys.
Tanner Sims and his fellow pilot flew their aircraft, nicknamed Puma, Tuesday in Key Largo.
"These systems come from the DOD, the Army uses them, the Marine uses them in Iraq and Afghanistan to give the soldiers a better view," said Sims.
The aircrafts could be used to monitor sea turtles and nesting birds.
"So normally instead of just standing on the boat and having a very flat perspective of the area, we can actually get them 200, 300, 400 feet up above the area of the habitat to look down on it," said Sims. "When we're taking a look at the birds we're going to study, they're not going to hear the sound and they're not going to get spooked."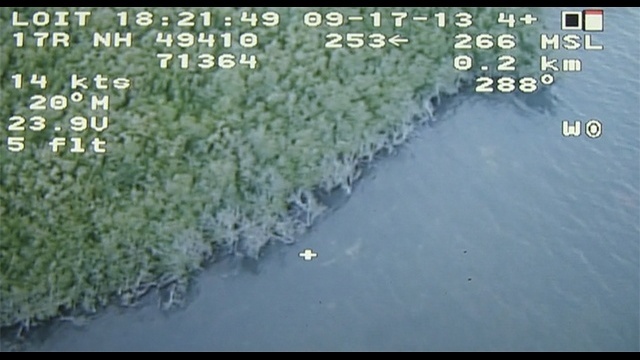 Sims said two pilots always operate the aircraft, which costs $80,000 and weighs 13 pounds.
"It's basically a glider up in the air, so it allows us to use less battery to keep the airplane up in the air," said Sims.
NOAA's second aircraft is being used in the Artic.
Copyright 2013 by Local10.com. All rights reserved. This material may not be published, broadcast, rewritten or redistributed.