MIAMI-DADE COUNTY, Fla. - The blood of a reporter was still on the steps of a government building when Jonathan Duarte arrived to Bluefields, Nicaragua, from Miami in April.
It is the coastal city where his father, Martin Napoleon Duarte, was born; his grandfather, Humberto Napoleon Duarte, served as a judge and his great-grandfather, Gen. Eliseo Duarte, was elected mayor in 1929.
Duarte, 35, said he started traveling to Nicaragua regularly since he was 10. He grew up hearing his father talk about the Somoza family owning an estimated 60 percent of the country's arable land, and when the peasants started to demand access to that land, the Somozas established a military autocracy that the Sandinista guerrilla toppled in 1979.
"My mother's family worked for the Somoza administration and she was caught in the cross fire in Managua, but got out and she was smuggled out of Nicaragua through Guatemala," Duarte said. "My father was in college in California. They got married here and I am a proud American. Miami is my home. I was born and raised here and understand the freedoms of Democracy."
This is why, Duarte said, when he stood in front of the blood-stained steps where reporter Angel Gahona fell when he was shot while broadcasting on Facebook Live, he was stunned. His Nicaraguan friends had told him about the dozens of protesters who had also been shot and killed in the streets since the protests started April 28.
Nicaraguan President Daniel Ortega, a 72-year-old former Marxist-Leninist guerrilla fighter trained in Cuba, announced social security reforms April 17. The reforms forced workers to pay more to the state and retirees to lose 5 percent of their pensions. When a peaceful dissent began, the pro-government Sandinista mobs were accused of shooting to kill.
"The next day, grandparents were out protesting the cuts. The government-sponsored gangs turned out to beat them, and student protesters intervened," Duarte said. "There was outrage at universities across the country and the government sent out officers in riot gear to join the gangs. It's a bloodbath."
Duarte and the Nicaraguan diaspora in South Florida believe the Sandinistas have lost credibility. Ortega's administration's violent oppression of the peaceful protests have fueled a new resistance movement that has their support.
Duarte traveled to Nicaragua on May 14 to volunteer for a program that the Bluefield Indian and Caribbean University runs in rural communities after meeting an academic during a flight to Nicaragua in February. A day after his return to Miami on Mother's Day, sharpshooters opened fire on the victims' mothers who were marching in Managua.
Duarte says that compelled him and dozens of others in Miami to rent three buses and travel to Washington, D.C., to protest during the Organization of American States' general assembly and lobby members of Congress.
The Nicaraguan Center for Human Rights, a non-governmental organization founded by a former Sandinista, reported Tuesday that at least 146 people have died during the violent repression of the protests. The organization warned the number will increase, because there are still death cases reported that they have yet to confirm.
"The injustice there is so egregious that activists there know the government-sponsored gangs with the 'Juventud Sandinistas' have police issued high-powered rifles and they are using them against unarmed civilians who are protesting," Duarte said.
There are some deaths that stand out for Duarte more than others. Alvaro Conrado, a high school student from a Catholic school, was shot in the throat at close range with rubber bullets. His father, who was with him, said he took him to two public hospitals that were banned from treating wounded protesters. Alvaro died at a private hospital.
When the protests blew up, Duarte said he felt a "crazy rush" to get involved, even though his father and mother were not thrilled about it. The human resources consultant, who has worked for The Miami Herald, Chipotle and Brightline, said for him and the friends he had made in Nicaragua it was a fight over human rights and not politics.
"I value truth and justice," Duarte said. "When Luis Somoza was trying to take land from the indigenous people and my grandfather ruled in favor of the indigenous people in Puerto Cabezas, he put his comfortable position in jeopardy, but he did it anyway, because he knew it was the right thing to do."
During his short journey to the world of activism, Duarte shared photos on Facebook of himself protesting in the streets of Managua with friends. He also shared photos of himself while standing with a prominent human rights activist who is openly critical of Ortega. This outraged his father's childhood friend who sent a veiled threat.
"Obviously, my dad wants me to stop doing what I am doing, but I won't," Duarte said. "I just know I am not doing anything wrong or illegal. I am bringing awareness to the unjust situation there and I am talking to my elected officials in the U.S. about the human rights violations."
His Nicaraguan mother is frightened, and has turned over her son to the protection of Catholic saints. The Sandinistas, the guerrilla that overthrew a regime "under the guise" of fighting on behalf of the peasants, confiscated all of his maternal family's properties in the late 1970s.
Duarte's maternal grandfather, Eugene Hooker Jackson, was a government employee with the agricultural ministry and a political prisoner in the late '70s. His maternal great-grandfather, Herman Hamilton Hooker Hodgson, was the governor of Corn Islands.
"It's a painful family history," Duarte said. "My parents want me to stay away, but I have to get involved. My dad is not going to tell me what I can and cannot do at this age."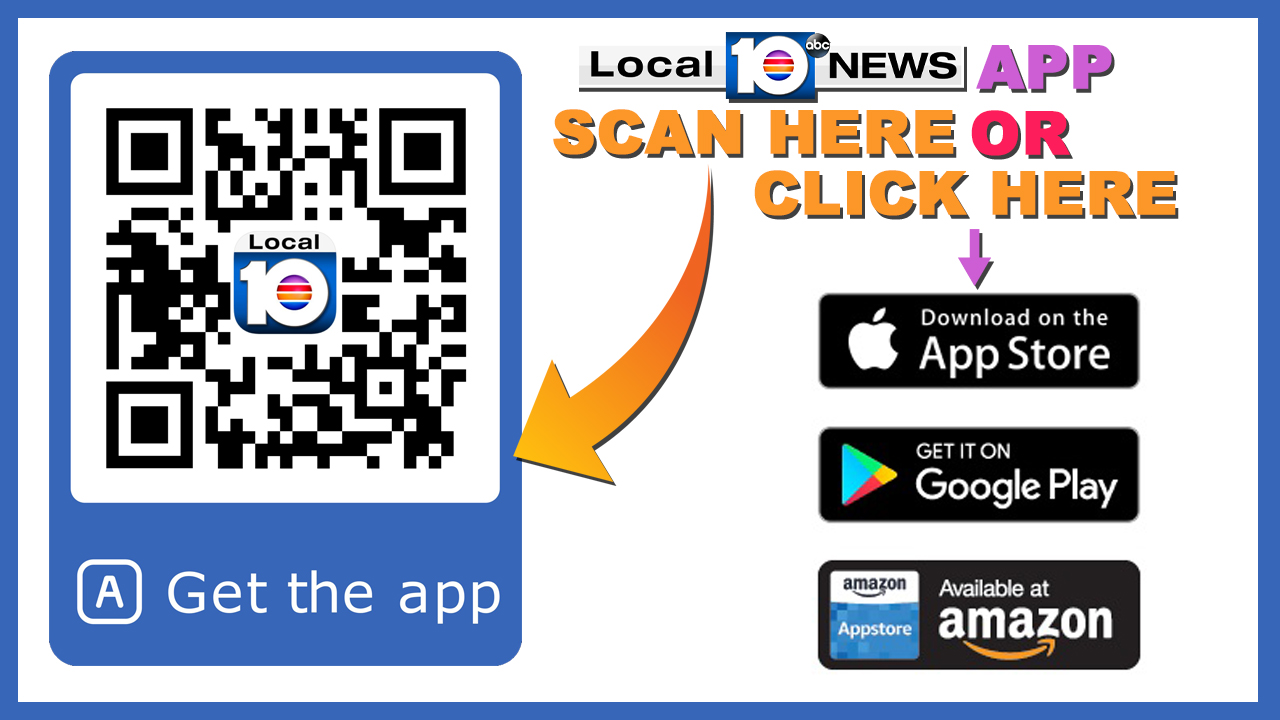 Copyright 2018 by WPLG Local10.com - All rights reserved.