Subtropical Storm Alberto forms; here's what it means for South Florida
First named storm of season to bring plenty of rain during Memorial Day weekend
PEMBROKE PARK, Fla. – Days before the start of the 2018 Atlantic hurricane season, Subtropical Storm Alberto has formed.
The National Hurricane Center began issuing advisories for Subtropical Storm Alberto at 11 a.m. Friday.
Subtropical Storm Alberto is located near the Caribbean coast of the Yucatan Peninsula and is forecast to move north into the Gulf of Mexico. There is a chance it could reach hurricane intensity near the northern Gulf Coast -- not in the vicinity of South Florida.
LIVE TRACKING: Track Alberto live
There is a slight chance it could reach hurricane intensity near the northern Gulf Coast, but not in the vicinity of South Florida.
INSIDE: Interactive Radar | Weather Warnings
The threats for South Florida and the Florida peninsula are periods of very heavy rain and gusty winds including isolated tornadoes. Three to 7 inches of rain is forecast over South Florida between now and next Wednesday, with some local areas seeing 10 inches or more. The rain associated with the storm is expected to begin in earnest after sunrise Saturday. See the rainfall map below.

Threats along the northern Gulf coast will include flooding rain, winds strong enough to take out power including tornadoes, and local storm surge flooding at the coast.
The satellite picture below shows where the center of the disturbance is currently located, near the Yucatan Coast. The center is forecast to arc to the north, dragging the tropical rain with it.
On the atmospheric moisture map, you can see how the tropical moisture plume sets up over Florida. That map approximates where the plume will be Sunday evening.
Don't be thrown by the designation of the system as Subtropical Storm Alberto. This designation means that, meteorologically speaking, it is partially a winter-type low pressure system and partially a tropical storm. 
Subtropical systems are not as consolidated around the center and are shaped more like commas. This reinforces the idea that Alberto's wet side, the tail of the comma, will have affects far from the center -- namely the heavy rain and gusty winds over South Florida and the entire peninsula.
If Alberto sits over the warm Gulf water long enough, there is a slight chance it intensifies to hurricane strength before it reaches the northern Gulf coast. That would not likely be before Monday. It has to fully organize first.
Again, the biggest threat in Florida's peninsula is the heavy rain. Boating will become dangerous in South Florida over the Memorial Day weekend.
DOWNLOAD LOCAL 10 WEATHER APP NOW - iOS | Android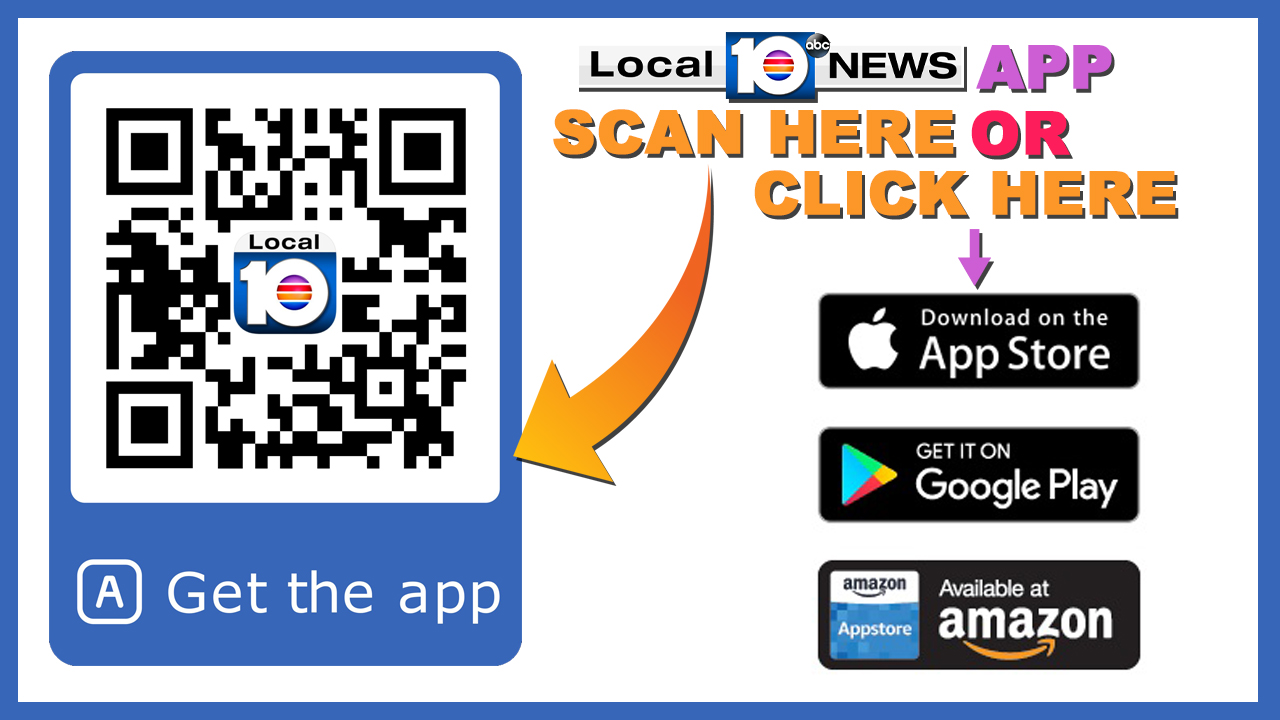 Copyright 2018 by WPLG Local10.com - All rights reserved.
---
About the Author: