Alberto downgraded to depression
South Florida could still see more rain from system
MIAMI – Forecasters have downgraded Alberto to a subtropical depression but say a flood threat persists as the huge system continues to dump heavy rains.
The National Hurricane Center in Miami says Alberto, formerly a subtropical storm, weakened Monday evening just hours after making landfall in the Florida Panhandle.
As of the 4 a.m. Tuesday advisory, the center of Alberto was moving through central Alabama -- about 30 miles west of Montgomery, Alabama. Its top sustained winds are now down to about 30 mph.
Forecasters say the depression is moving north-northwest at 13 mph. 
Though the storm had weakened, forecasters warn it still is capable of potentially life-threatening flash floods in coming hours or days as the vast system spreads over much of Alabama and large areas of Georgia -- and eventually into Tennessee and the Carolinas.
Authorities so far haven't attributed any deaths or injuries directly to Subtropical Storm Alberto. But in North Carolina, a television news anchor and a photojournalist have died when a tree fell on their vehicle as they reported on severe weather on the fringes of the huge system.
The North Carolina Highway Patrol says a large tree toppled Monday on the TV news vehicle near Tryon, North Carolina. Station WYFF-TV of Greenville, South Carolina, says one of its news anchors, Mike McCormick, and photojournalist, Aaron Smeltzer, were killed.
McCormick and Smeltzer had just interviewed Tryon Fire Chief Geoffrey Tennant as they reported on fringe storms in North Carolina, hundreds of miles (kilometers) from the center of Alberto. Tennant says minutes later he got a call "and it was them."
Tennant didn't directly blame Alberto for the deaths, noting the tree became loose in ground already saturated by a week rain.
Though the Atlantic hurricane season doesn't officially start until Friday, Alberto has become the first named storm this year, throwing disarray into long holiday weekend plans in South Florida and along Florida's Gulf Coast.
During the Memorial Day weekend, Alberto battered the area with heavy rain and winds, creating treacherous driving conditions and bringing the threat of flooding.
Pilots didn't let the wet weather stop them from flying at the air and sea show in Miami Beach Sunday. However, the sea portion of the event, including jet skiing and power-boating, was canceled due to rough surf.
In Fort Lauderdale, Saturday's Great American beach party was called off for the first time in its nine year history because of the bad weather.
The rain continued into Monday morning, but tapered off for hours.
The sun even made an appearance Monday on Miami Beach, as subtropical Storm Alberto moved further away from South Florida. 
"I had only one day at the beach in two weeks," said Florian Feisst, a Miami Beach resident. "So I came here for the sunny weather, and we only have not so good weather."
The Miami-based center said in a 5 p.m. Monday advisory that Alberto's core made landfall at Laguna Beach, Florida, about 15 miles (20 kilometers) west-northwest of Panama City.
The storm was expected to weaken as it continues moving inland. But forecasters said it will dump heavy rain on parts of the Florida Panhandle, Alabama and Georgia, raising the risk of flash flooding.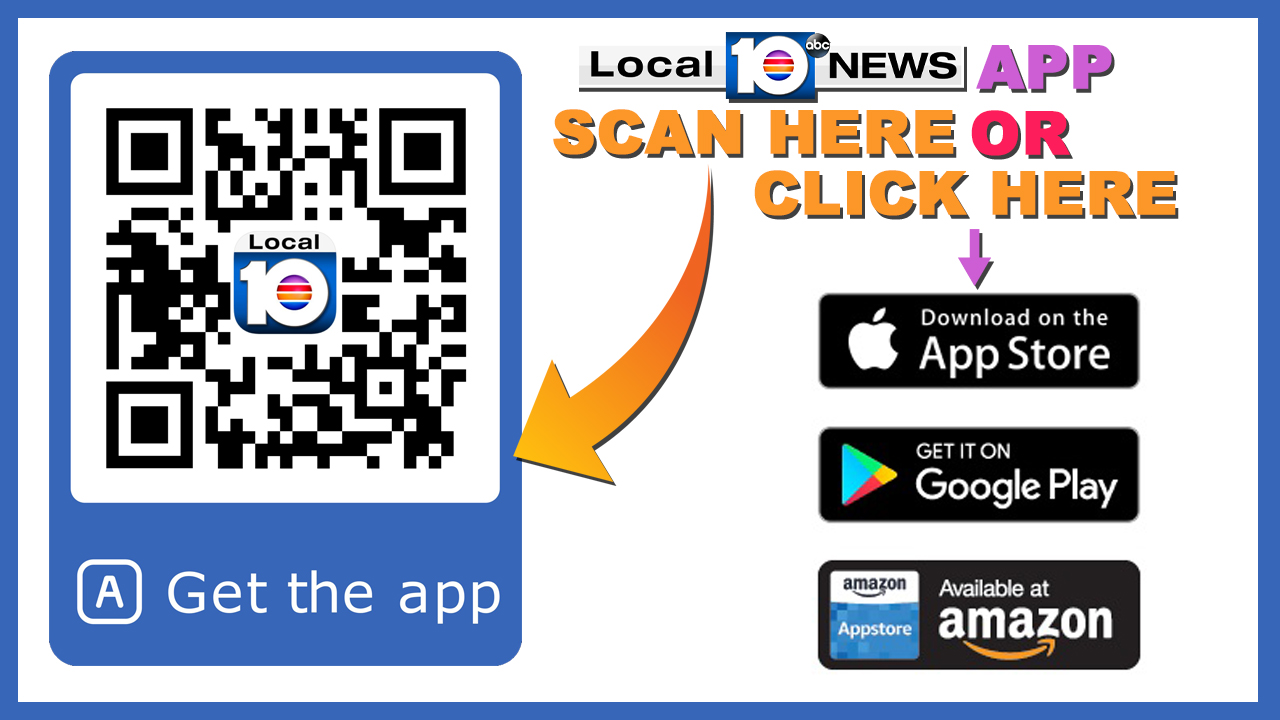 Copyright 2018 by WPLG Local10.com. The Associated Press contributed to this report. All rights reserved. This material may not be published, broadcast, rewritten or redistributed.
---
About the Authors: