HOLLYWOOD, Fla. - Some Hollywood residents have expressed their concerns about safety and a lack of consideration as they brace for Hurricane Irma.
Hollywood residents who were invited to safely park their vehicles in a downtown city garage during the storm found that almost 40 spaces were occupied by a fleet of used cars.
"Would you be surprised if I told you that there are close to 40 used cars in there that a dealer placed in there?" Local 10 News investigative reporter Jeff Weinsier asked resident German Barchietto.
"I wouldn't be surprised," Barchietto said. "I'd be pissed."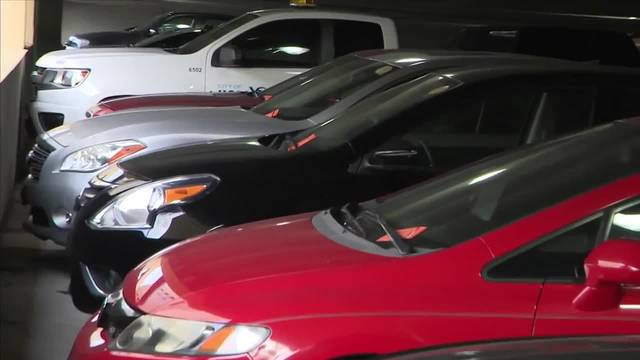 The used vehicles had parking tickets on them, but it does little to help the residents who have no place to shield their vehicles from the storm.
"That's 40 people who could have had their cars here and prevented the damage," one resident said.
Ray Thackeray is captain of a 97-foot sailboat tied to a seawall in a channel of the Intracoastal Waterway south of Hollywood Boulevard.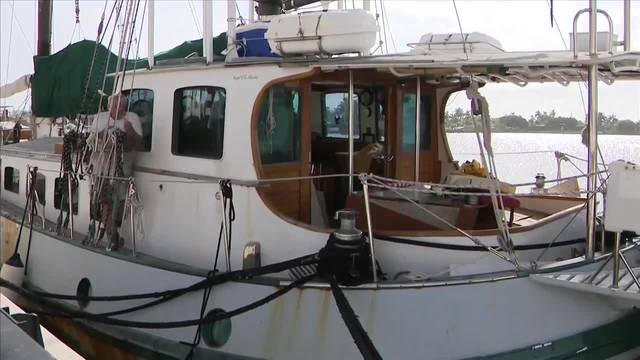 "We were trying to reposition our anchors and our transmission failed," he told Local 10 News.
Residents of a nearby condominium are concerned the boat could wind up in the middle of State Road A1A.
"I'm concerned that powerlines are going to go down because of his boat, first of all," Tracy Seneca said. "And then I'm concerned it's going to snap off and start flying debris into people's homes and into my condo."
Local 10 News has also been contacted by concerned residents who live at and near The Preserve at Emerald Hills.
That's because roof tiles that appear to be unsecure are stacked on the unfinished residences.
"I think it's very dangerous and I specifically wrote an email to the developer, and I guess they're not going to listen because they're telling me that the company won't take them down," resident Sal Maya said.
Copyright 2017 by WPLG Local10.com - All rights reserved.