What to expect at Art Basel Miami Beach this year
Art Basel week continues to make a powerful impact with its tsunami of events
MIAMI BEACH, Fla. – As modern and contemporary art lovers from all over the world take over Miami until Sunday, the explosion of events can be overwhelming.
Top dealers, artists, collectors, gallery owners, curators and enthusiasts are among the estimated 75,000 traveling to Miami this week. They come to view and present $3 billion in thousands of works at Art Basel Miami Beach, held at the Miami Beach Convention Center.
Here is some of what you can expect from Art Basel Miami Beach.
AT THE SHOW | 10 Interesting pieces
From museum-caliber masterpieces to new rising talent's works, variety will rule at the Miami Beach Convention Center. Throughout the maze more than 200 art galleries are presenting the work of about 4,000 artists from around the world. View photos >>
PUBLIC ART | Sculptures at the park
A public exhibit is set to display 26 pieces on exhibit at Collins Park, 2100 Collins Ave., in Miami Beach. For opening night Thursday, Ryan Gander, Christian Falsnaes, Alix Pearlstein, Lyz Glynn and Dawn Kasper will feature performance art.  Read more >>
FILM SCREENING| Tim Burton's new movie
Art Basel will be showing several films this year including a special screening of Tim Burton's new movie. Big Eyes is based on the true story of Walter Keane, who presented his wife Margaret Keane's works as his.  Read more and watch the trailer >>
CONVERSATIONS | Lynda Benglis' rebellious spirit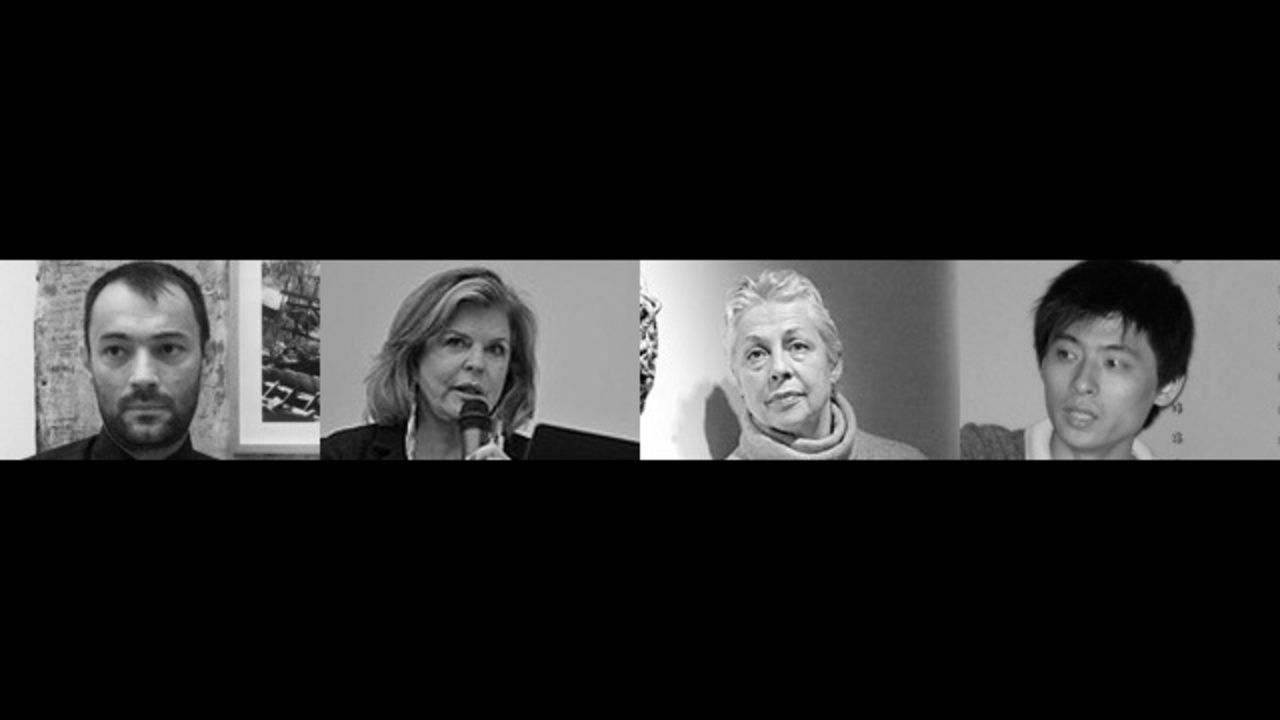 There will be one talk a day at 10 a.m. from the day Art Basel opens until it closes. The events are open to the public and free at the Hall C auditorium of the Miami Beach Convention Center, 1901 Convention Center Dr.  Read more >>
DANCING | ME?M 4 Miami Beach premiere
Ryan McNamara will present A Story Ballet About the Internet from Dec. 2 to Dec. 4. The ballet explores how we share and process information round-the-clock in a our lap tops and smart phones. It was a commission for the 2013 Performa Biennial in New York and was awarded the second Malcolm McLaren Award.  Read more >>
These are some of the events that are not related to Art Basel Miami Beach:
ON THE SAND | Kinetic sculptures by Theon Jansen
The "Strandbeests" exhibit includes three robotic like structures --  the "Animarus Apodiacula,"  the "Animarus Suspendisse" and the "Animarus Turgentia Vela." In Dutch, strand means beach and beestmeans beast. Learn more >>
LATE NIGHT MUSIC | Erykah Badu hits BET's pop-up lounge
Erykah Badu is the headliner late Saturday night at Black Entertainment Television pop-up art lounge in Miami's Wynwood. She will be there as DJ Lo Down Loretta Brown. BET is also hosting a series of events at the lounge this week. Learn more >>
INTERACTIVE ART | Giant bear time capsule needs you
A Japanese pop artist and promoter of Harajuku culture is bringing one of his playful new giant teddy bears to Miami's Wynwood. Sebastian Masuda, also known as the King of Kawaii, is known for his vibrant designs inspired on Tokyo's pop scene. Learn more >>
MIAMI MUSEUM | PAMM celebrates anniversary
PAMM opened last year, as construction continued at Museum Park. The collection began with about 1,800 pieces including 110 works from developer Jorge Perez, whom the museum is named after, and 102 from developer Craig Robins, a pioneer of Miami's Design District.  Learn more >>
DESIGN DISTRICT | ICA dream at Moore building
The Institute for Contemporary Art of Miami plans to open its doors by 2016. During Art Basel Miami Beach week, ICA is hosting an exhibit and a series of events at its temporary home --- the historic Moore building, 4040 NE 2nd Ave., in Miami's Design District. Learn more >>
Copyright 2014 by Local10.com. All rights reserved. This material may not be published, broadcast, rewritten or redistributed.
---